Current Issue
Vol. 3 No. 2 (2018)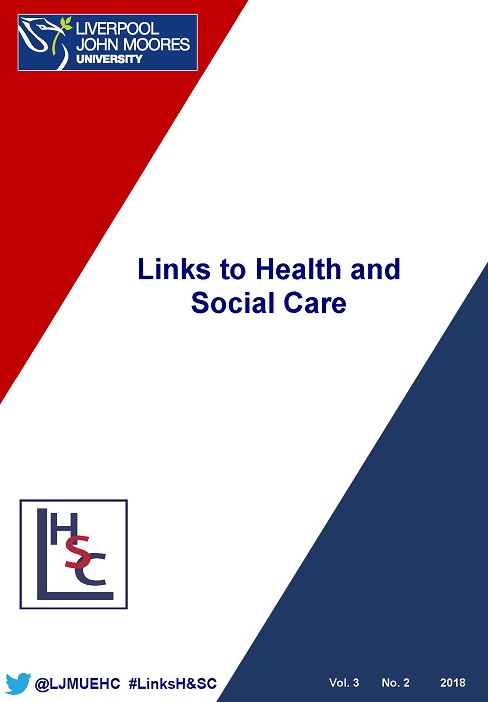 Editors for this issue: Pat Clarke (Chief Editor), Olivet Kewley, Kay Hughes, Alison White, Kate Blackburn, Marie Phillips and Babung Ceesay.
Thanks to all the editors who helped out with the issue.  We can only get to publication with your help and support.

Special Thanks:
Each issue of this journal can only be produced with the continued support and commitment of our library service here at LJMU.  A special thanks goes to Rob Caley for his attention to detail and his support for this journal committing so much time to the final checks for each article.  In addition Cath Dishman has given time to the journal supporting the online platform to that we can produce issues bi annually.  This has ensured its ongoing success.
Full Issue
View All Issues