Developing hybrid work-based learning placements to transform the university experience
Abstract
The current economic climate dictates that students engage within the world of work to help them gain the knowledge, skills and experience needed to prepare them for their graduate careers (Huddleston and Stanley 2012). This is supported by The LJMU Student Employability, Enterprise and Employment Strategy 2019-2023, which states undergraduate students should undertake a meaningful work placement or Work-Based Learning (WBL) experience as part of their degree. 
BSc Nutrition students are required to complete four weeks WBL with an external provider. The COVID pandemic meant in-situ placements were suspended.  Authentic virtual placement experiences, which enabled an equitable experiential learning experience for all students, therefore had to be provided. During the pandemic, students worked virtually with external partners, engaged in projects and explored future career options. Virtual placements added real value creating a modern student experience, enabled students to develop transferable skills including adaptability and digitally literacy, tailored in real-life opportunities and highlighted real-world applications of knowledge and skills.   
Changes from in-situ placements to virtual placements were successful and mirrored opportunities and constraints of a physical workplace. We recognised the positive outcomes for student employability, viewing the impact of COVID as an opportunity to re-evaluate our WBL offering.  Building on the success of virtual placements and the relaxation of COVID restrictions, we have moved to student-focused hybrid placements designed in conjunction with all four LJMU values to provide a transformational student experience. Embracing LJMU's vision, values and civic agenda and working in active partnership locally, nationally and globally, hybrid placements offer authentic, personalised student experiences outside the classroom. Hybrid placements allow students to learn actively, to work proactively, to drive innovation and to effect change which enhances the students' academic and intellectual journey whilst supporting future aspirations.     
This will be presented collectively by Faculty staff, Professional Services staff and Students.  
References  
Huddleston, P and Stanley J, (2012) Work related teaching and learning: A guide for teachers and practitioners, Abingdon, England: Routledge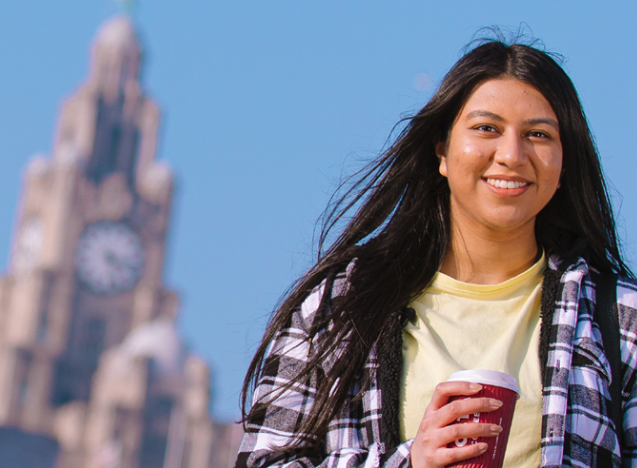 License
Authors retain copyright and grant the publication right of first publication with the work simultaneously licensed under a Creative Commons Attribution License that allows others to share the work with an acknowledgement of the work's authorship and initial publication in this publication.