How Chapelhow Enablers Contribute To High Quality Care
Elisha Catherine Marsden

Liverpool John Moores University
Keywords:
Anxiety, Assessment, Communication, Chapelhow Enablers
Abstract
The six Chapelhow enablers were developed to assist student nurses and other healthcare professionals to be able to develop essential skills needed for the successful delivery of care. These six enablers are assessment, communication, risk management, managing uncertainty, record keeping and documentation. This article discusses the preoperative care of a seventy-year-old patient undergoing cataract surgery, in relation to two enablers: assessment and communication. It will then discuss the factors which contribute to raised anxiety levels in the perioperative period, and how assessment and communication are linked. The article concludes with a discussion of the importance of holistic, person-centred care in reducing anxiety.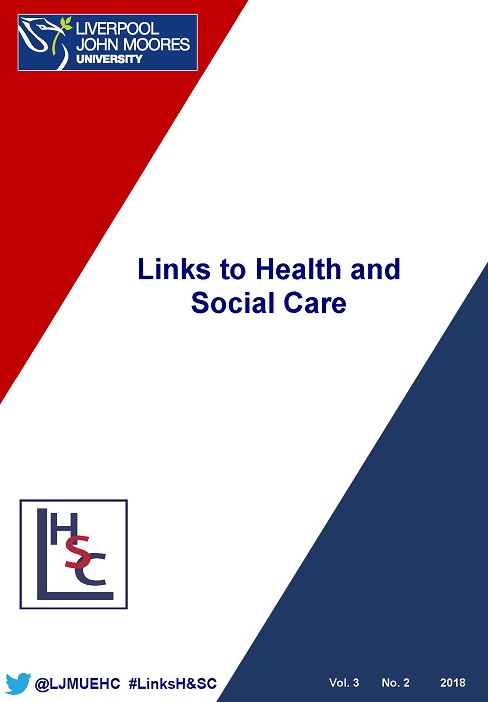 Copyright (c) 2018 Elisha Catherine Marsden
This work is licensed under a Creative Commons Attribution-NonCommercial-NoDerivatives 4.0 International License.
Copyright is retained by the author and will be published under a CCBY-ND-NC (Creative Comons Attribution, no derivatives, non-commerical) license.