Social Media Usage for Academic Purpose: A Systematic Literature Review 2010 to 2020.
social media use for academic purpose
Njideka-Nwawih Charlotte Ojukwu

University of KwaZulu-Natal

Stephen Mutula

University of KwaZulu-Natal

and Sambo Atanda Saliu

Federal University of Petroleum Effurun
Keywords:
Social Media, academics purpose, usage impact, literature review, students
Abstract
The purpose of the study is to provide an up to date estimate global usage of social media for academic purpose between 2010 and 2020. The researcher applied systematic literature review, to explore global literatures on social media.  76 empirical studies relating to social media within 2010 to 2020, out of which 35 literatures that met identified minimum standards were utilized for this study. Proceedings of the findings were documented and discussed in thematic analysis. Findings revealed numerous specific SM tools such as Twitter, Facebook, Blogging, Orkut, Badoo, Sky Blog, Google, LinkedIn, Whatsapp, Skype, My Space, Yahoo messenger, zoom, Academic Community Blogs, online article, bookmaking wikis, lib website for academic and social activities, SkyDrive Google group used by students. The purpose of SM usage identified as a determinant factor to academics and the impacts of social media to learning. Study further identified challenges experienced that may affect the use of SM for academic purpose.
Research limitations: The article reports findings on SM usage were limited to only empirical research literatures focused on social media and students. The wider scope considered global literatures. However, resources like books and other information resources were not included in this study.
Practical implications: The study finding have practical implications in that they can be used as decision and policy model, or a developmental plan in education system to tackle pandemic or related issue in the future considering the 2020 pandemic experience on education system. Social Media use for education purpose can be redesigned into the model of learning in higher institutions.
Originality/ value: Use of social media in learning is gathering momentum among researchers globally. The purpose of SM use for academic purpose has not been explored in literature review approach. Finding of the study will, therefore, inform researchers, academics and institution decision makers on possibility of SM tools for academic purpose.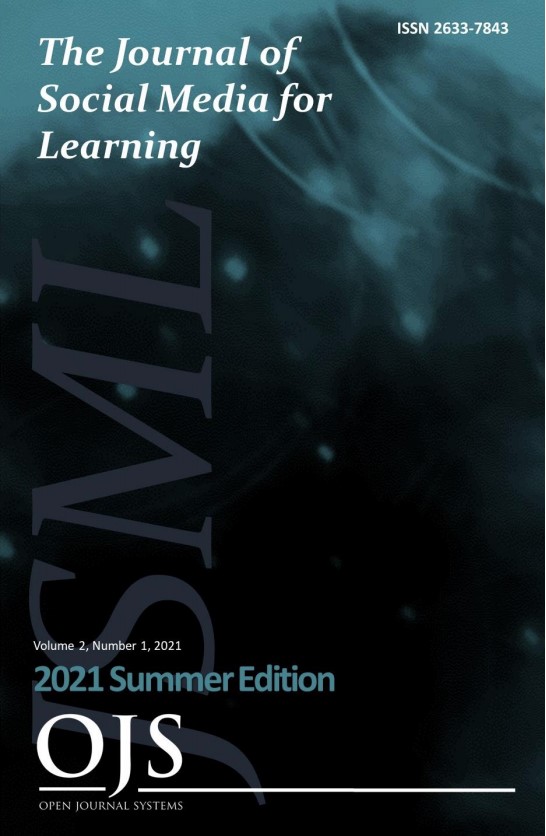 Copyright (c) 2021 Njideka-Nwawih Charlotte Ojukwu
This work is licensed under a Creative Commons Attribution-NonCommercial-NoDerivatives 4.0 International License.
Authors retain copyright and grant the journal right of first publication with the work. The work is licensed under a Creative Commons Attribution-NonCommercial-NoDerivatives 4.0 International Licence that allows others to read, download, copy, distribute, print, search, or link to the full text of works in this journal, or to use them for any other lawful purpose in accordance with the license.