DICHLOROMETHANE EXTRACT OF THE LEAVES OF ARBUTUS PAVARII PAMP. EXHIBITS CYTOTOXICITY AGAINST THE PROSTATE CANCER CELL LINE PC3: A BIOASSAY-GUIDED ISOLATION AND IDENTIFICATION OF ARBUTIN AND BETULINIC ACID METHYL ESTER
Keywords:
Arbutus pavarii, Ericaceae, Cytotoxicity, Cancer, Arbutin, Betulinic acid, Cell line
Abstract
Background: Arbutus pavarii Pamp. (fam. Ericaceae), commonly known as "Shmeri", "Shmar" and "Libyan Strawberry", is an endemic Libyan medicinal plant, growing almost exclusively in the Al-Jabel Al-Akhdar mountainous region in Libya.
Aims: To assess the cytotoxicity of A. pavarii against human cancer cell lines and to carry out bioassay-guided isolation and identification of compounds.
Materials and Methods: Shed-dried and ground leaves of A. pavarii were Soxhlet-extracted, successively, with n-hexane, dichloromethane (DCM) and methanol (MeOH), and assessed for cytotoxicity against several human cancer cell lines using the MTT assay. The cytotoxicity of the DCM extract against the normal human prostate cell line PNT2 was also assessed to determine the selectivity index (SI). The DCM extract was subjected to vacuum liquid chromatography (VLC) to produce eight fractions. A reversed-phase preparative HPLC analysis of the active VLC fraction was carried out to purify the major compounds present in the active fraction, and the structures of the compounds were elucidated by spectroscopic means.
Results: The DCM extract was more cytotoxic against the PC3 cell line (IC50= 26 mg/mL) but less to the normal human prostate cell line PNT2 (IC50 = 90 mg/mL) with a selectivity index of 3.5. VLC analysis produced 8 fractions, with fraction VLC-5 most active against PC3 cells. Prep-HPLC-based purification of VLC-5 afforded the isolation of arbutin (1) and betulinic acid methyl ester (2), the structures of which were elucidated by spectroscopic means.
Conclusion: The DCM extract of the leaves of A. pavarii exhibited significant cytotoxicity to PC3 cells, but much less cytotoxicity against normal human prostate cell line. The isolated compounds from the active fraction, arbutin (1) and betulinic acid methyl ester (2), which were previously shown to possess cytotoxic properties, could be responsible for the cytotoxicity of the DCM extract.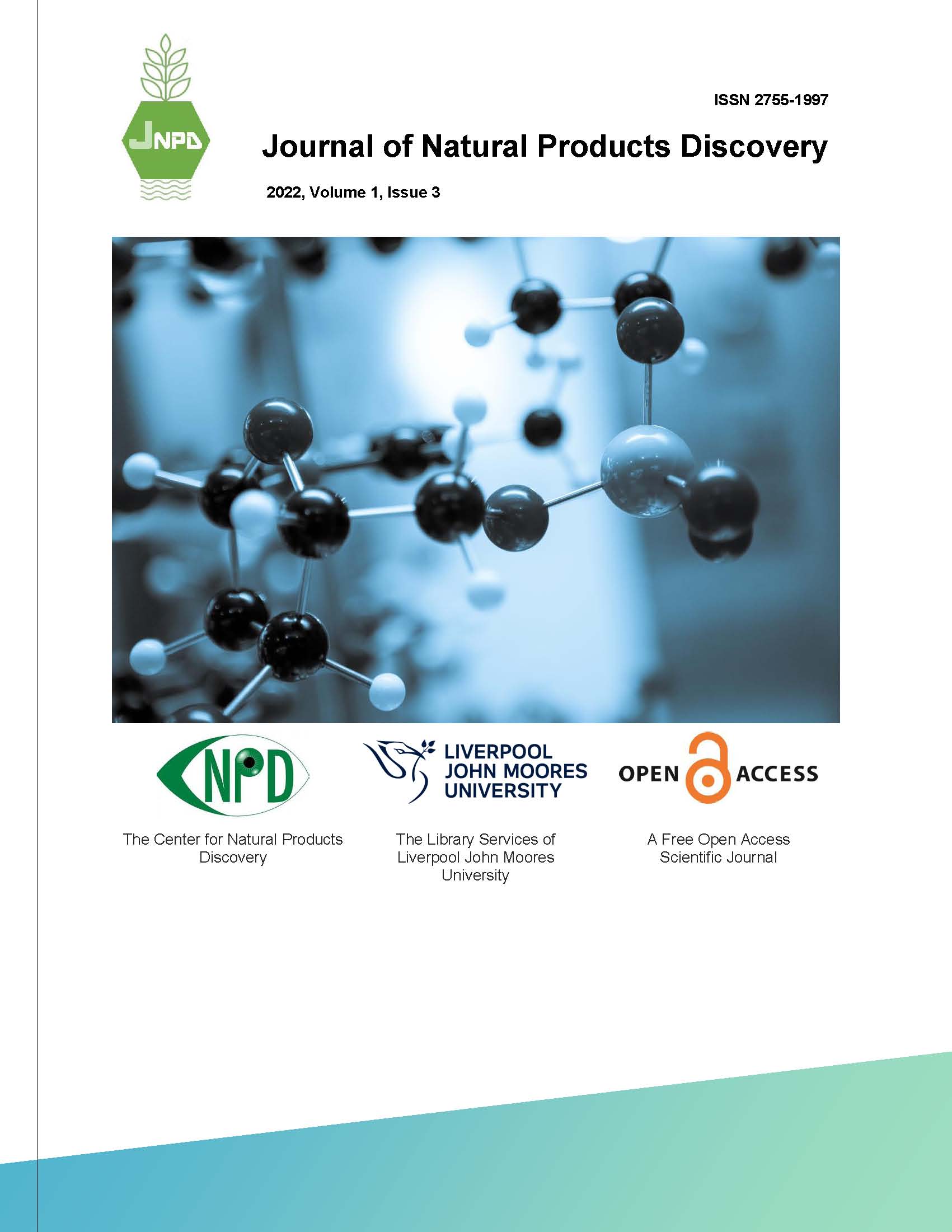 Section
Original Articles
Copyright (c) 2022 Satyajit D. Sarker, Afaf Al Groshi, Lutfun Nahar, Fyaz M. D. Ismail, Andrew R. Evans
This work is licensed under a Creative Commons Attribution 4.0 International License.
This journal provides immediate open access to its content with no submission or publications fees. Authors retain copyright and grant the journal right of first publication with the work simultaneously licensed under a LicenceCreative Commons Attribution License that allows others to read, download, copy, distribute, print, search, or link to the full text of works in this journal. It also allows others to remix, adapt and build upon the work, as long as credit is given to the author(s).