Grasping the Actual Situation of Student's Perspectives on the Improvement of Manufactured Products and User Recognition in Material Processing Learning
Keywords:
Grasping the Actual Situation, material processing learning, improvement of products, user recognition
Abstract
The purpose of this study is to understand the actual situation of students' perspectives on the improvement of fabricated products and user recognition in material processing learning for technology education in junior high school. A survey was conducted with 833 junior high school students who had studied materials processing. The students had three types of learning: those who designed and made their own (Group A, 366 students), those who selected from several designs to make a kit (Group B, 253 students), and those who used kit subjects to make the same thing (Group C, 102 students). The obtained free-response statements regarding user perceptions and free-response statements regarding improvements in manufactured products were categorized. There were 364 descriptions of user recognition, which were classified into three categories: descriptions assuming oneself/family members, descriptions assuming specific users, and descriptions assuming all users. Group A had more descriptions of fabrication improvements than Groups B and C. There were 956 descriptions of product improvements, which were classified into a total of eight categories, such as safety, durability, and functionality. The results of the tabulation and analysis revealed that about half of the students were not able to have a user-oriented viewpoint of improvement, but many of those who had a user viewpoint focused on "specific users," or in other words, on usability. Regarding the improvement of manufactured products, perspectives to improve them in the categories of "safety," "functionality," and "durability" were confirmed. Furthermore, Group A had a high rate of descriptions of product improvement, indicating that the perspective of improvement and refinement is easily fostered in the production and use of products conceived and designed by the students themselves.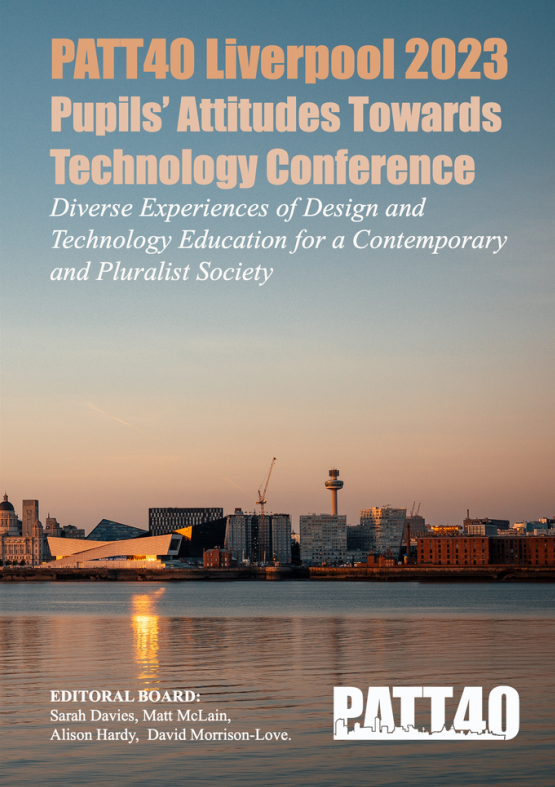 Additional Files
How to Cite
NAKAHARA, H., SERA, K., UENOSONO, T., KATSUMOTO, A., & MORIYAMA, J. (2023). Grasping the Actual Situation of Student's Perspectives on the Improvement of Manufactured Products and User Recognition in Material Processing Learning. The 40th International Pupils' Attitudes Towards Technology Conference Proceedings 2023, 1(October). Retrieved from https://openjournals.ljmu.ac.uk/PATT40/article/view/922
License
Copyright (c) 2023 Hisashi NAKAHARA, Keta SERA, Tetsuya UENOSONO, Atsuhiro KATSUMOTO, Jun MORIYAMA
This work is licensed under a Creative Commons Attribution 4.0 International License.
This journal provides immediate open access to its content with no submission or publications fees. Authors retain copyright and grant the journal right of first publication with the work simultaneously licensed under a LicenceCreative Commons Attribution License that allows others to read, download, copy, distribute, print, search, or link to the full text of works in this journal. It also allows others to remix, adapt and build upon the work, as long as credit is given to the author(s).