A Survey Study into The Experiences of Facebook Users Who Purchase Food from Home Food Kitchens
Keywords:
Facebook, Online, food hygiene, food safety, food handler
Abstract
It is estimated that 600 million people around the world become ill after eating unsafe food. In the UK there are around 2.4 million foodborne cases per year, the burden of foodborne illness is costing the UK approximately £9 billion per year. Research highlights that a significant number of foodborne illnesses happen due to poor food handling practices from food handlers. Eating habits, behaviours and the food environment is changing all the time, there is the expanse of the out-of-home sector which is any outlet which provides food or drink that has been prepared and is ready for immediate consumption. In the UK apps for online food sales have risen, these online food sales are using established food apps as well as social media sites. The aim of this research was to study an individual's experiences of purchasing food from home kitchens via Facebook. This research was a quantitative study using questionnaires which were distributed on various Facebook sites. The study investigated the reasons why Facebook users purchase food from home kitchens and assessed their knowledge in terms of food safety, exploring their attitudes towards home food kitchen services. This research identified that there is a lack of awareness of information regarding food safety and hygiene. Over half of the participants were unaware of: if the food business was registered, Food Hygiene Rating Scheme, allergen information, food hygiene training and insurance. This study discovered that the Facebook users were confident in making food choices based on recommendations, likes and pictures. This is concerning for public health; consumers are potentially putting themselves at a greater risk. A lack in awareness could result in unregistered businesses continuing to supply food.  Recommendations from this study are that there needs to be more awareness. The consumer needs to be aware that food businesses must be registered, which entails an inspection and a Food Hygiene Rating. This research recommends a campaign in partnership where local authorities and the Food Standards Agency work together to develop information which will be widely available for the public, this campaign could include adverts which could pop up on Facebook when people search for food related posts, these adverts could highlight liked pictures and comments of food but then show a filthy kitchen and food handler, this may help in making consumers think about where they are getting the food from, especially when the products are delivered. Part of the campaign would include a food hygiene rating sticker on the food packaging, this could give the consumer more knowledge and help them to make informed choices the same as what they would do when buying food from the high street.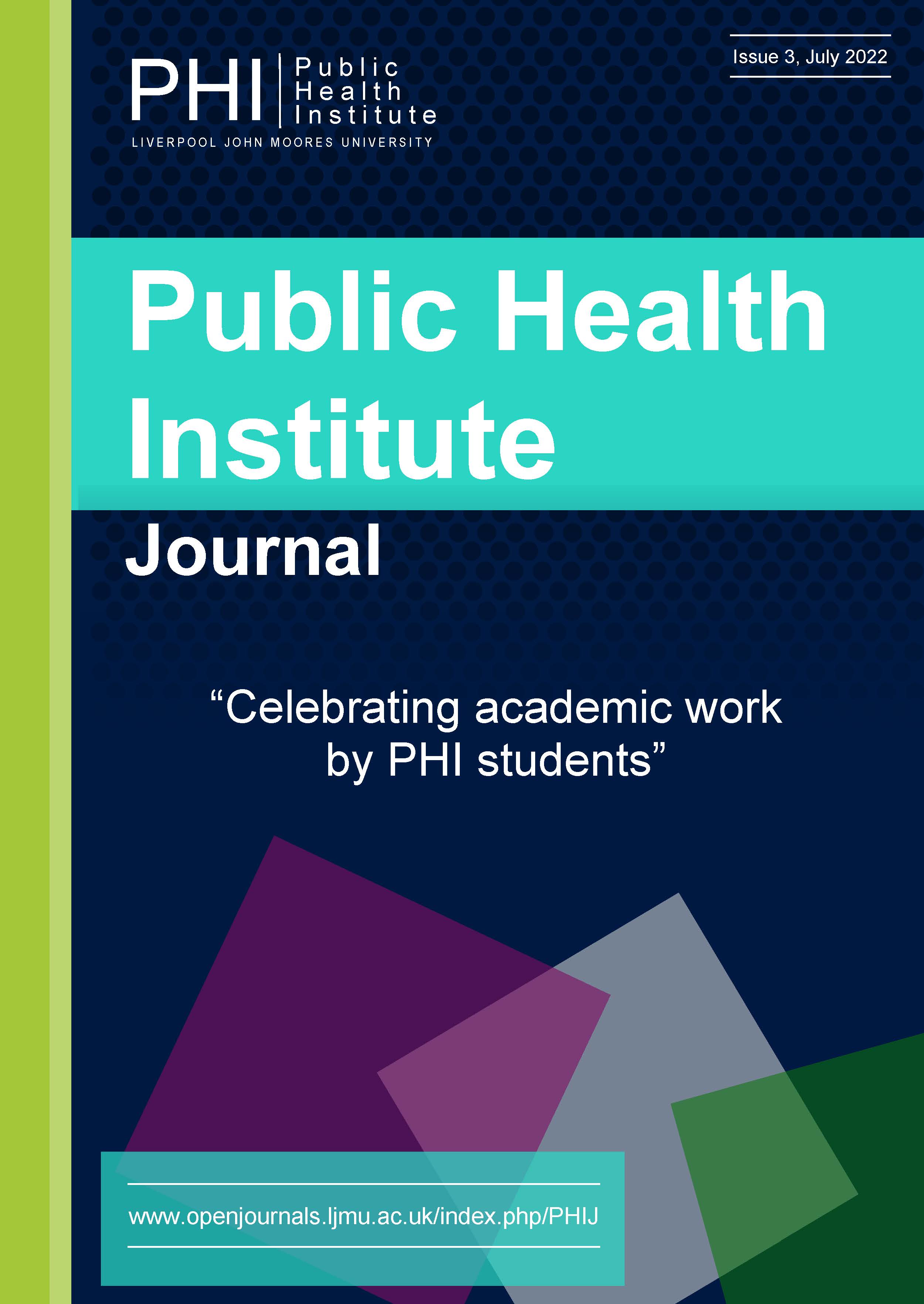 License
Authors retain copyright and grant the journal right of first publication with the work simultaneously licensed under a Creative Commons Attribution License that allows others to share the work with an acknowledgement of the work's authorship and initial publication in this journal.