A quantitative study into the impact of the COVID-19 pandemic on people with food allergy, food intolerances and food preferences
Keywords:
food allergy, food intolerance, food preference (vegetarian/vegan), Coronavirus, COVID-19 misinformation, cyberchondria, panic buying, public health, food insecurity, food shortage
Abstract
Coronavirus (COVID-19) emerged in the UK during early 2020 and became a global pandemic in February 2020, causing the UK government to introduce a national lockdown in March. People were requested to stay home to try and control the spread of the virus and only to leave home for essential purposes, such as work or essential shopping. This saw supermarkets stripped of essential items overnight due to a high percentage of people panic buying. The media was in a frenzy reporting and social media posts went viral showing empty shelves which increased the perceived threat, not only from the virus, but of being access essential food and supplies. The number of people with a food allergy within the UK is an estimated 2 million and represents around 1-2% of the population with 1 in 100 intolerant to gluten. A national study undertaken by Wycombe Health Authority found that just over 20% of the population stated they had a food intolerance. Food preference diets are also increasing in prevalence with vegetarian diets accounting for 6% and vegan 3% of the population. People with food allergy, food intolerance or food preference require "free from" food of some description. The allergic community highlighted to campaigners that they were struggling to access food to meet their "free from" needs during the pandemic. This was caused by a lack of basic staple foods within supermarkets causing people to buy alternatives from the "free from" section. Increased signage asking shoppers not to buy from this range and leave it for those who needed it was put into stores. Requests were also made for consideration for the severely allergic to be placed within a vulnerable group for prioritised access. This online quantitative survey was created to explore the impact that COVID-19 has had on people with a food allergy, food intolerance or food preference with regards to their health and eating behaviour during the first national lockdown (March-June 2020). 72 people agreed to anonymously participate. Research findings show that before the pandemic there were no concerns around food accessibility. During the lockdown, accessibility started to become an issue for people with a food allergy, food intolerance or food preference with 53% stating that they found it harder to purchase foods to meet their needs. 63% agreed to trying different brands of food and 60% were willing to compromise their needs. 40% agreed that their variety of food decreased during the lockdown. And 71% disagreed to buying more food but did agree that people panic buying did make it harder to purchase foods to meet their needs. Behaviours around panic buying were observed through these results. The survey respondents perceived a threat from the fear of scarcity, uncertainty and coped by buying more food in case of future shortages with people panic buying impacting their decision to do this.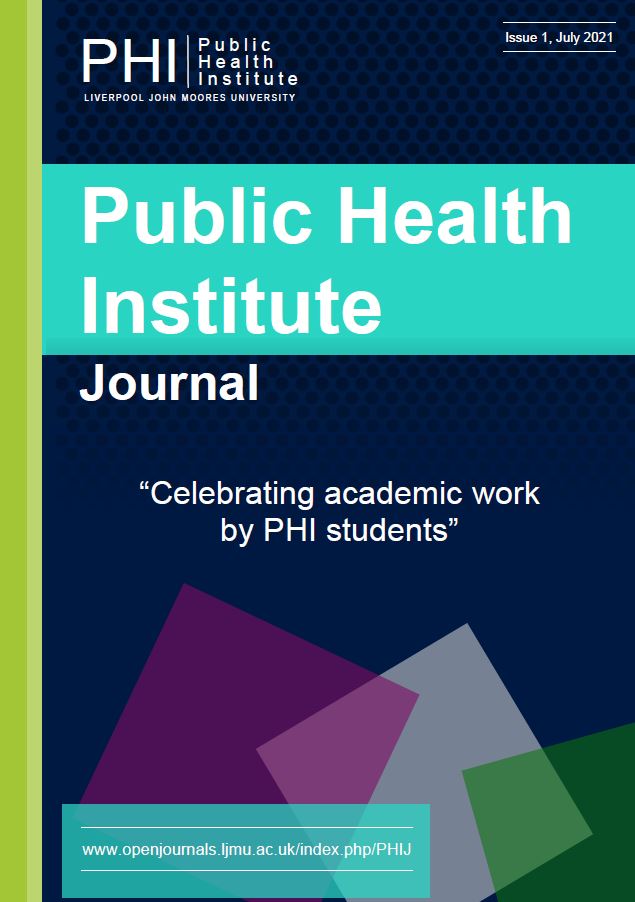 Copyright (c) 2021 Debbie Hankin
This work is licensed under a Creative Commons Attribution 4.0 International License.
Authors retain copyright and grant the journal right of first publication with the work simultaneously licensed under a Creative Commons Attribution License that allows others to share the work with an acknowledgement of the work's authorship and initial publication in this journal.