'Filling the Gaps': The nature and extent of the beauty industry in the UK, focusing on unregulated fillers procedures - why has this become an issue for Public and Environmental Health?
Keywords:
fillers, dermal fillers, lip filler, dangers of fillers, CIEH, hydrochloric acid, Botox, NHS fillers, Keogh report, health impacts, COVID-19, regulations on fillers
Abstract
Dermal/ lip fillers are growing into a major public health issue due to lack of statutory regulations allowing anybody to undertake the procedure without any prior training or understanding of dangers associated with fillers. People undergoing the procedure are often unaware that it is not regulated. This literature-based study aims to investigate and evaluate current regulations on fillers, their effects on health and the nature and extent of the problem. This dissertation will examine whether regulation could improve health and provide recommendations on how this can be implemented. The Charted Institute of Environmental Health (CIEH) have identified concerns and risks associated with dermal fillers.  The British Association of Oral and Maxillofacial Surgeons (BAOMS) has added its voice to calls from the British Association of Plastic, Reconstructive and Aesthetic Surgeons (BAPRAS) for regulation of this industry. Most of the cosmetic industry is self-regulated which means no formal training, qualifications or medical training is required, leaving the public susceptible to harm. Anybody can set up their own business doing fillers without any regulations, leaving botched treatments to the NHS to treat (Chartered Institute of Environmental Health, 2019).There is a clear link between dermal fillers and social media, with social media influencing the industry in a positive and a negative way. Social media is increasingly cited as a contributing factor to the rising public interest in cosmetic procedures (Hopkinset al, 2020). As new social media platforms emerge advertisements increase, allowing trends to develop. Social media has caused dermal fillers to become a trend with celebrities influencing the behaviour of people. People want to look like a celebrity or influencer. However, regulations in this sector have not moved on with new adaptions and cultural changes. This dissertation uses a range of sources and evidence to demonstrate that the lack of regulations on dermal fillers is impacting public health, with levels of botched treatments on the rise. Dermal fillers can cause infections, necrosis, and loss of circulation and permanent facial disfigurements, all resulting in hospital treatment/ re-correction surgery with a cost to the NHS and the taxpayer. Recommendations are for the government to take urgent action in tightening the regulations, scrapping self-regulation. This would bring a standard to the cosmetic industry and stop untrained "cowboys" from practising unsafe cosmetic treatments. There is a need for further research within this topic, with public surveys needed to examine the impact of dermal fillers under the current regulations. In addition, there should be a register and data needs to be compiled from the NHS to see how much this is affecting public health.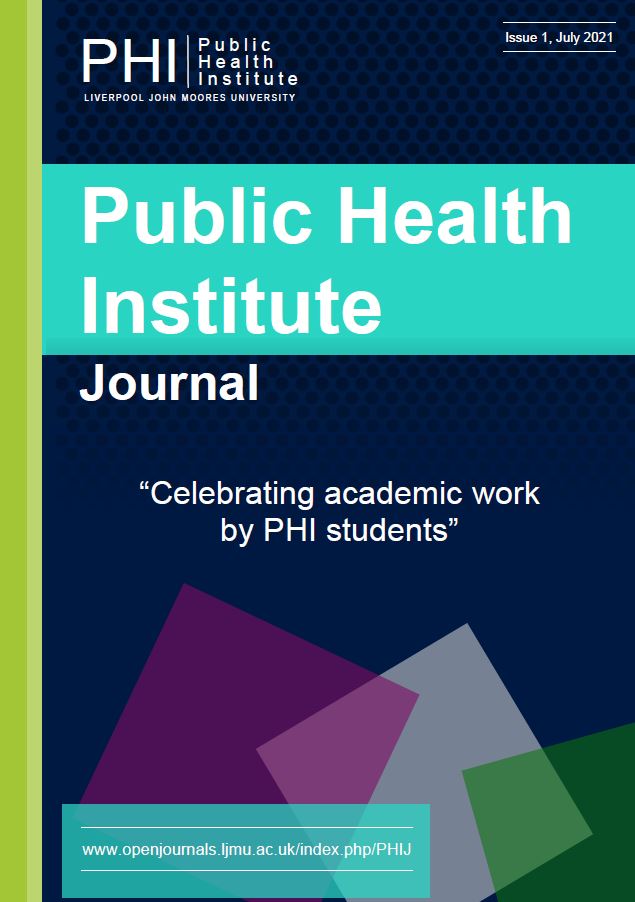 Copyright (c) 2021 Phoebe Glover-Smith
This work is licensed under a Creative Commons Attribution 4.0 International License.
Authors retain copyright and grant the journal right of first publication with the work simultaneously licensed under a Creative Commons Attribution License that allows others to share the work with an acknowledgement of the work's authorship and initial publication in this journal.