To investigate adult women's perceptions and experiences of Health and Safety in the workplace during pregnancy
Keywords:
pregnancy, discrimination, health, safety, work, experience, women
Abstract
Previous research has shown issues relating to experiences of health and safety at work during pregnancy not only in the United Kingdom but internationally as well. In previous studies, women felt that their physical and mental health was negatively affected and one in four sustained an injury at work. Additionally, women felt they were not supported by  their employer and department. This research study aims to understand women's experiences and perceptions of health and safety whilst at work during pregnancy. At present there is limited research exploring the impact of different work environments, which led the researcher to ask participants to specify their occupation in the study. The aims of this study were to look at women's experiences with health and safety during pregnancy at work and the problems that occurred, changes to working practices, and the support and care they received. Women aged 18 years and over who live and work in the UK were chosen as the target population. The study used a quantitative approach using an online anonymous questionnaire which was posted on Facebook and Mumsnet. Convenience sampling was used with 89 participants recruited. The questionnaire data was analysed using Excel and  SPSS,  and  responses  to  the  questions  were  also  compared  with  participants demographics to see if experiences differ by age groups, using a Chi-squared statistical test. The results are presented in tables, pie charts and bar graphs. The results found show that the participants have mixed feelings relating to their experiences at work during pregnancy. Half had experienced health problems while at work, which were caused by work stress and physical demands of their job. Just over one in five (22%) felt they were unfairly treated throughout their pregnancy, e.g., through unpleasant comments from their employer, with a small proportion of   the   younger   women   stating their   employer was unsupportive. The recommendations centre around giving employers further education and awareness on the matter, liaising with Environmental Health practitioners who have the powers to advise.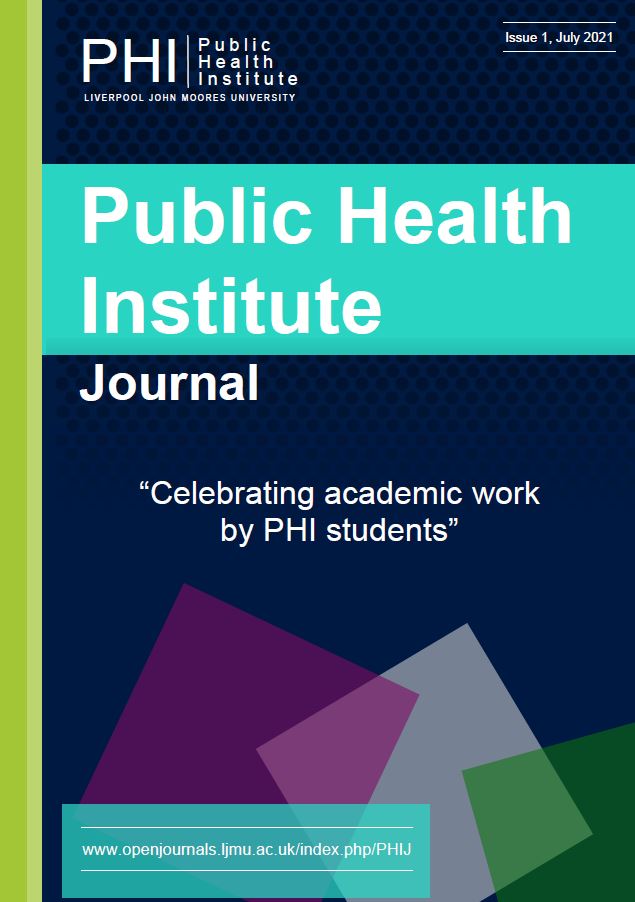 Copyright (c) 2021 Victoria Bell
This work is licensed under a Creative Commons Attribution 4.0 International License.
Authors retain copyright and grant the journal right of first publication with the work simultaneously licensed under a Creative Commons Attribution License that allows others to share the work with an acknowledgement of the work's authorship and initial publication in this journal.