Can community approaches like social prescribing be used to tackle the problem of loneliness and social isolation in the UK?
Keywords:
Social prescribing, loneliness, social isolation, community development, asset-based community development
Abstract
Loneliness is a global public health issue that impacts mental and physical health and is associated with a 26% increase in premature mortality (Cacioppo and Cacioppo, 2018a). The UK government has heavily invested in social prescribing as part of the 2018 Strategy for Tackling Loneliness (Department of Health and Social Care, 2019). Social prescribing is a holistic approach to improve wellbeing, that allows healthcare workers to refer participants to non-clinical services (The King's Fund, 2017). This literature review aims to assess whether social prescribing can be an effective way to reduce loneliness. It compiles relevant literature on social prescribing, loneliness and social isolation, and provides an overview of the critiques of the use of social prescribing for loneliness. This review defines loneliness and social isolation and identify the impacts and at-risk groups. It also defines social prescribing and discusses its limitations and strengths in relation to loneliness. This review found that, theoretically, social prescribing could be an effective way to reduce loneliness, but there is not enough high-quality evidence to support this. Some social prescribing programmes have found a reduction in loneliness to be an outcome, but we do not yet know what does and does not work (Dayson and Leather, 2020). Since loneliness is experienced in different ways, it is important to tailor social prescribing to at risk groups and individuals' needs. While the flexible nature of social prescribing allows link workers to do this, a greater knowledge of what is most effective is needed. To ensure that social prescribing is being used appropriately for loneliness, there needs to be more research. More knowledge is needed on what works and why for social prescribing, and specifically for loneliness. The social prescribing programmes provided must also be tailored to addressing loneliness, for example extending the time limit for service users to have access to link workers as loneliness is often a long-term issue. Link workers should also receive standardised training and support to ensure high quality services. Social prescribing programmes should also measure loneliness regularly to further understand what is effective for this issue. Programmes should target young people and other at-risk groups, as well as older people. Finally, there needs to be more investment in low-income areas to allow access to a range of community services.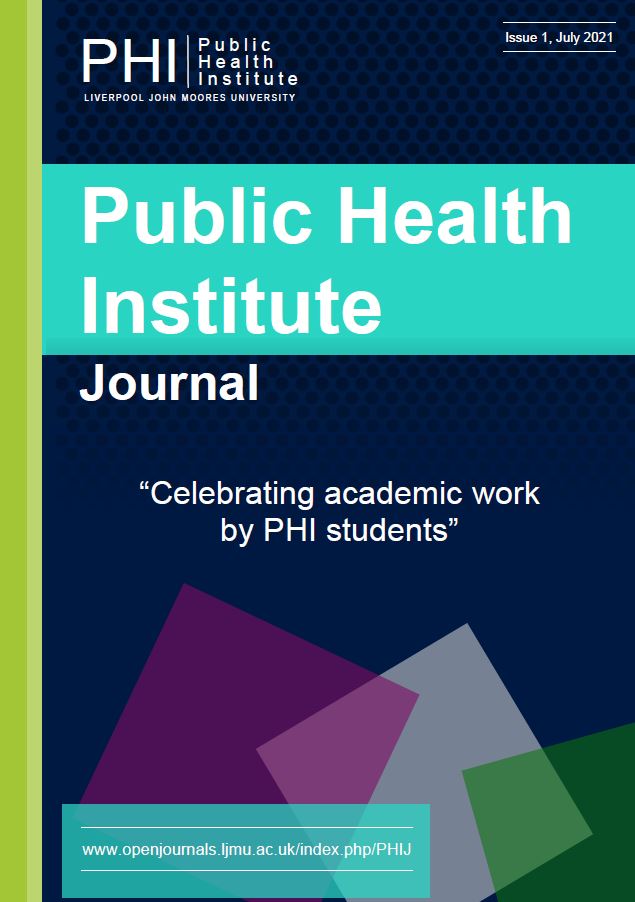 Copyright (c) 2021 Sylvie Allerton
This work is licensed under a Creative Commons Attribution 4.0 International License.
Authors retain copyright and grant the journal right of first publication with the work simultaneously licensed under a Creative Commons Attribution License that allows others to share the work with an acknowledgement of the work's authorship and initial publication in this journal.