An exploration of paternal postpartum depression and its effects on their children and spouses: A scoping review
Keywords:
Postpartum, Postnatal, Depression, Risk Factor, Symptoms, Fathers, Dads
Abstract
Background: Postpartum depression (PPD) is one of the common mental health issues among new parents. Many studies have researched PPD in women, however, the condition is not so well understood in men. There is mounting evidence that men experience symptoms of depression after the birth of a child. It is important that healthcare professionals understand this condition in order to promote the health and wellbeing of fathers. The aim of this scoping review was to explore the psychological experience of fatherhood and risk factors for paternal postpartum depression (PPD) and its effect on their children and spouses through the following objectives: exploring the prevalence of paternal postpartum depression (PPD), identifying the associated or causative risk factors, identifying symptoms or behaviours of fathers that may indicate postpartum depression and understanding the adverse effect of PPD on children and their families.
Methods: A scoping review of literature published between 2011 - 2021 was conducted in April 2022 in three key databases to identify eligible papers. Papers were screened by titles and abstract and subsequently by full text research articles. Arskey and O'Malley's five stage methodological framework for scoping reviews was employed. Extracted data was charted, classified and summarised.
Results: Eight studies were selected for analysis after duplicates were removed. Three qualitative and five quantitative studies. Five key themes were developed from the literature: risk and behavioural patterns; experiences of fatherhood; risk factor or predictors of paternal postpartum depression; out of control and helplessness and effects of paternal postpartum depression.
Conclusion: The review established that postpartum depression in fathers has a significant impact on their wellbeing, the wellbeing of their children and their spouses. Recommendations include: increasing awareness, recognition, and knowledge of paternal postpartum depression for healthcare professionals and parents; promoting mental health among new parents, encouraging healthcare professionals to engage parents in maternity and perinatal healthcare services, and offer screening. Additional research is needed into the experiences of men during the first year of their offspring's life.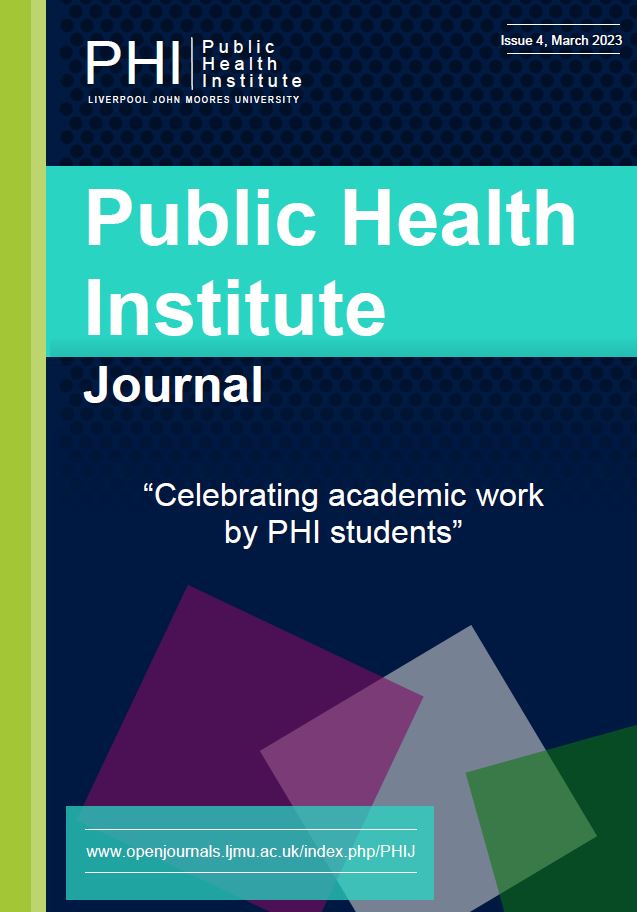 License
Copyright (c) 2023 Evelyn Ugbelase
This work is licensed under a Creative Commons Attribution 4.0 International License.
Authors retain copyright and grant the journal right of first publication with the work simultaneously licensed under a Creative Commons Attribution License that allows others to share the work with an acknowledgement of the work's authorship and initial publication in this journal.