Exploring the perspectives of health visitors and school nurses who have had experience supporting families affected by parental imprisonment A qualitative study
Keywords:
Imprisonment, Prisoners, Family, Children, Mothers, Fathers, Support, Help, Community-Based, School Nurse, Health Visitor, Specialist Community Public Health Nurse, Community Practitioners, Perspectives
Abstract
Background: The research aimed to explore a gap in the literature relating to the perspectives of Health Visitors and School Nurses who have had experience supporting families affected by parental imprisonment to establish if there are any specific barriers experienced when working with this distinct group. 
Methods: The  research  adopted  a  qualitative  design,  utilising  an  online  focus  group  discussion  board  format. 'Collabito 'cloud software was used to record and transcribe the data.  Thematic analysis was employed to identify, analyse, and report patterns within the data. The study used a homogenous sample of 6 Health Visitors, 8 School Nurses and 1 Registered Nurse undertaking the School Nursing Specialist Community Public Health Nursing course.  Gatekeepers were used to generate an appropriate sample who were recruited via professional social media pages and via Liverpool John Moores University course lecturers 
Results: All participants had some understanding on children of offenders although failed in identify them as a distinct group.  There  were  differing  opinions  on  how  best  to  identify  these  families  with  some believing  parental  imprisonment  should  trigger  children's  social  care  involvement.  Interestingly,  the effects  of  parental  imprisonment  could  be  identified,  however  no  participants  had  acknowledged  or addressed these needs in practice. Awareness on support provisions was extremely limited, with only one participant being able to identify any provision for this group. A considerable barrier discussed was the lack of training provided  to  School  Nurses  and  Health  Visitors  to  enable  them  to  adequately  support  children  of offenders and their families, however all felt with the right support they were ideally placed to provide this service. 
Conclusion: Health Visiting and School Nursing services should ask families about parental imprisonment at all core contacts. Training on children of offenders should be included within all Specialist Community Public Health Nursing university courses thereby ensuring that all School Nurses and Health Visitors have knowledge on his cohort before entry into this field of public health nursing.  Furthermore, children of offenders training should become mandated across the School Nursing and Health Visiting services to ensure all professionals have sound, up to date knowledge on how to support this distinct group. Further research is needed to explore the impact that the Covid-19 Pandemic had on this cohort of children and their families and to ascertain families' perspectives of being supported by School Nurses and Health Visitors following the imprisonment of a family member.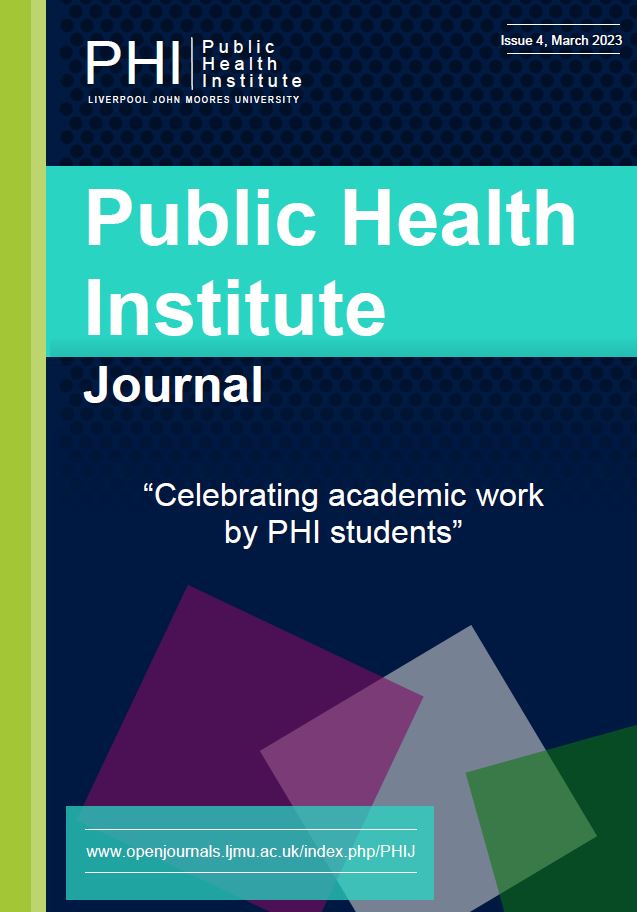 License
Copyright (c) 2023 Nicola Tucker
This work is licensed under a Creative Commons Attribution 4.0 International License.
Authors retain copyright and grant the journal right of first publication with the work simultaneously licensed under a Creative Commons Attribution License that allows others to share the work with an acknowledgement of the work's authorship and initial publication in this journal.