Associations between Sexual Orientation and Gender Identity (SOGI), and barriers to healthcare among LGBTQ+ population in Bangkok, Thailand
International Public Health Dissertation Prize Winner
Keywords:
AAAQ, Acceptability, Barriers to healthcare, LGBTQ, SOGI, Thailand
Abstract
Background: Despite the seeming social acceptance of the lesbian, gay, bisexual, transgender, and queer (LGBTQ+) community in Thailand, they are not legally accepted and recognised. LGBTQ+ individuals have varied Sexual Orientation and Gender Identities (SOGI) and can experience accessibility and acceptability barriers to healthcare which violate their right to health. As a result, physical and mental health can be negatively affected. There is a dearth of research on barriers to healthcare using the right to health approach experienced by LGBTQ+ population in Thailand. This study aimed to determine associations between barriers to healthcare and SOGI, and to explore understanding of SOGI questions among LGBTQ+ residing in Bangkok.
Methods: A quantitative study using an online questionnaire was undertaken. Data were collected between March to June 2022 with support from gatekeepers in Bangkok. Ethical approval; Reference Number PHIPGT2033. Descriptive statistics, using Kruskal-Walls test (with post-hoc testing), and Pearson's Chi-square test were performed to determine the associations.
Results: A total of 229 participants were included for the analysis; the majority were aged 25-34 years old (64%). Almost 45% identified as heterosexual/straight, 39% as gay, and 7.9% bisexual. More than half were transgender (63%); 25% identified as male or female, and 12% having other gender identities. Gay men experienced significantly higher accessibility and acceptability barriers compared to bisexual and lesbian, respectively (p-value <0.05). There were significant differences between trans people and individuals with other gender identities and gender binary (p-value<0.05). Within trans community, trans male experienced higher financial barrier than trans female (p-value<0.001). Participants with young age, lower education, student status and lower income experienced higher level of both barriers (p-value<0.05)
Conclusion: With SO- and GI-segregated, transgender and gay individuals experienced significant accessibility and acceptability barriers to healthcare. Individuals with younger age, lower level of highest education, lower income and being a student experienced substantial barrier. It is crucial for public health practitioners to identify distinct barriers which may impact people with different SOGI and characteristics. Standardised collection of SOGI would help identify unique barriers and so could positively impact health policies ensuring the right to health for LGBTQ+ people to access equal healthcare in Thailand.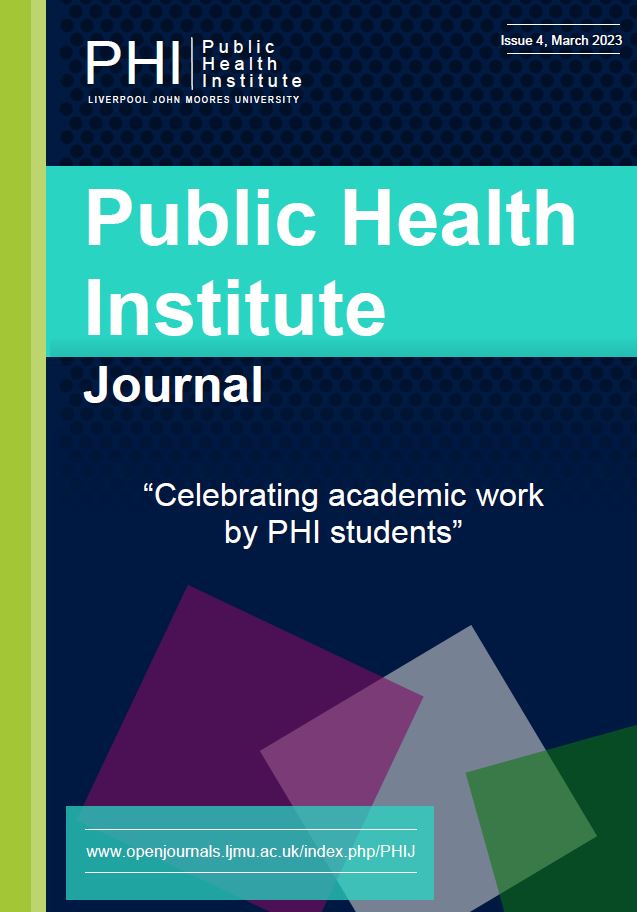 License
Copyright (c) 2023 Lizz Srisuwan
This work is licensed under a Creative Commons Attribution 4.0 International License.
Authors retain copyright and grant the journal right of first publication with the work simultaneously licensed under a Creative Commons Attribution License that allows others to share the work with an acknowledgement of the work's authorship and initial publication in this journal.