The growing burden of Non-Communicable Diseases in the prisons of Pakistan – a scoping review
Keywords:
Prevalence, Non-communicable diseases (NCDs), Nutrition, Diet, BMI, Physical health, Smoking, Alcohol consumption, Substance use, Mental health, Pakistani prisoners, Pakistani jails
Abstract
Background: In recent times, non-communicable diseases (NCDs) have risen and vulnerable populations such as, imprisoned groups, have been affected the most. Pakistan, like the rest of the world, has been facing a massive challenge as the health authorities are not prepared for this increased burden of NCDs. The scoping review aims to map and describe the data on the incidence of NCDs in the prisons of Pakistan from available research literature.
Methods: The Arksey and O'Malley approach was used for this scoping review. Electronic databases such as Web of Science, PubMed (from 1991 to September 2022) and EMBASE (from 1980 to September 2022) were explored from inception until September 2022. Any study that identified, discussed or observed the prevalence of NCDs in various prison of Pakistan was eligible for inclusion. The studies were independently screened and data was abstracted from the included studies. These studies were charted and thematically analysed. All the data was summarised by mapping out the identified, included and excluded studies using a PRISMA flow diagram.
Results: 18 studies reported in 8 publications that fulfilled the eligibility criteria were included. Five main themes were generated as follows: 1) Nutritional and dietary facilities, 2) Body Mass Index (BMI), 3) Addictions, 4) Physical health status and facilities and 5) Mental well-being.
Conclusion: Globally, the prevalence of NCDs is a rapidly increasing public health concern. The scoping review draws particular attention to the unsettling state of the population imprisoned in the jails of Pakistan. It was discovered that the prevalence of NCD risk factors, including smoking, alcohol use, a nutrient-poor diet, inactivity, hypertension, obesity and depression were extremely high among Pakistani inmates.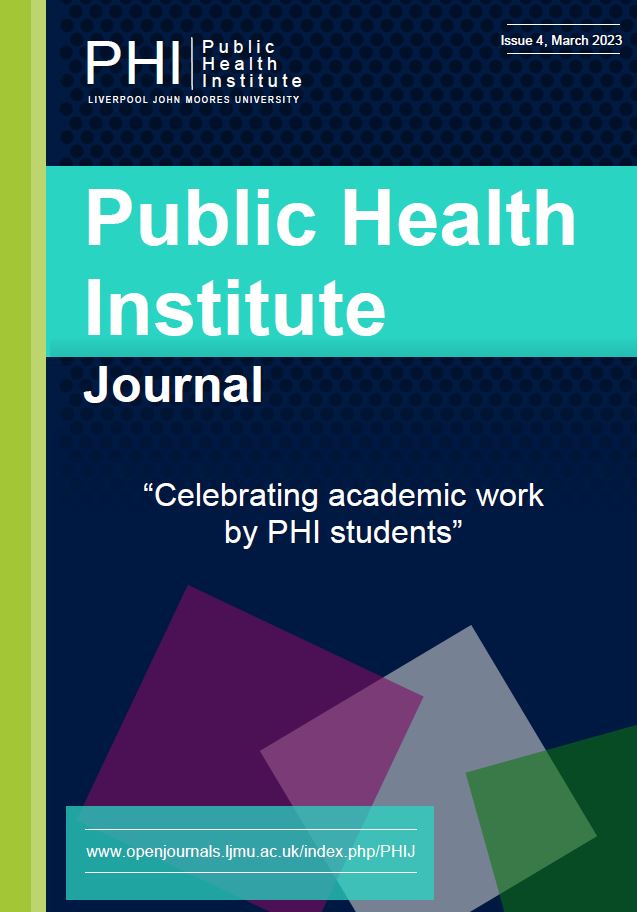 License
Copyright (c) 2023 Tuba Shahzad
This work is licensed under a Creative Commons Attribution 4.0 International License.
Authors retain copyright and grant the journal right of first publication with the work simultaneously licensed under a Creative Commons Attribution License that allows others to share the work with an acknowledgement of the work's authorship and initial publication in this journal.