Exploring the food Habits and dietary experience of International students at Liverpool John Moores University - A qualitative study
Keywords:
Dietary habits, Dietary acculturation, International students, Traditional food, Western food
Abstract
Background: International students are enrolling in greater numbers in the UK, and many of them intend to remain there for an extended period of time after completing their studies. Many students initially experience a range of difficulties with their new food culture and nutritional changes as a result of adapting to the UK culture. Moreover, several previous research studies have stated that the health and well-being of the international students is affected by the new food environment. There are several factors that affect the dietary practices of the international students. This study uses a qualitative approach which aims to get a deeper understanding of how international students see their eating behaviours before and after moving to the UK, how they overcome challenges, and how they work to maintain a balanced diet for their general health and wellness.
Methods: Semi-structured online interviews were used in the research as part of a generic qualitative methodology. An 8-person sample was collected using purposeful sampling approaches. The interview transcripts were subjected to a thematic analysis to produce themes.
Results: This research demonstrates that after arriving in the UK, international students had a variety of problems and challenges with their dietary practices. The study identified five primary themes through the analysis of online semi-structured interviews: eating patterns, dietary changes, new dietary experiences, factors influencing dietary changes, and participant future suggestions.
Conclusion: This study shows how attitudes among international students have changed over time because they are more determined to discover and better things despite the obstacles than to criticize and worry. In order to support evidence-based, culturally relevant nutrition interventions, further study in this area will be beneficial for researchers, policymakers, beneficiaries, and dietitians. Therefore, university organizations should recognize this development and support initiatives to raise the quality of life for international students in accordance with their needs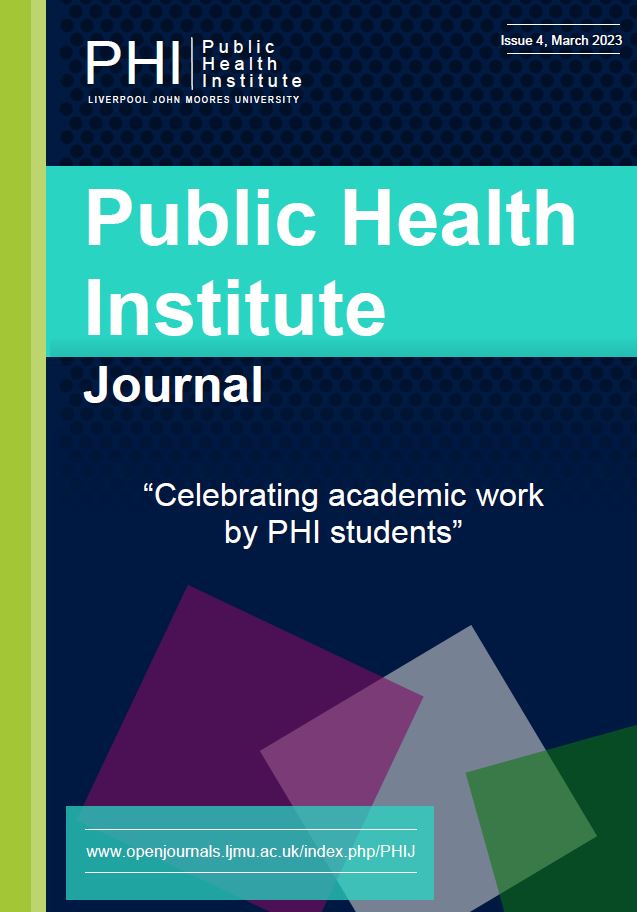 License
Copyright (c) 2023 Arvind Rajarathinam Vijayaragavan
This work is licensed under a Creative Commons Attribution 4.0 International License.
Authors retain copyright and grant the journal right of first publication with the work simultaneously licensed under a Creative Commons Attribution License that allows others to share the work with an acknowledgement of the work's authorship and initial publication in this journal.