A scoping review focusing on the effect of COVID-19 lockdown and social distancing on the mental health of the UK population
Keywords:
Covid-19, Pandemic, Restrictions, Lockdown, Mental Health, Anxiety, Depression, Loneliness, Emotional Wellbeing
Abstract
Background: The recent COVID-19 pandemic caused many international governments to impose restrictions on populations in an attempt to contain the virus. The same occurred in the UK when the Prime Minister announced a national lockdown on the 23rd March 2020 and advised for all to "stay at home". Following this lockdown measures legally came into force on the 26th March 2020. The uncertainty about the virus and the imposing of this lockdown led to an array of mental health related illnesses amongst the population of the UK. This dissertation paper attempts to collate all the information from previous research and papers to present the impact that the restrictions had on mental health of the UK population.
Methods: The methodology adopted in this dissertation is the scoping review of literature to explore the impact of COVID-19 restrictions on the UK population. This is a research project which has systematically analysed the literature on the topic by identifying key concepts, theories and sources of evidence.
Results: After careful literature review and analysis, it was confirmed that the restrictions imposed upon the UK population did have a direct impact on the mental health of some individuals. Some examples of mental health disorders identified include: depression, loneliness and anxiety. The lockdowns and social restrictions impacted on the UK population as well as the actual effects of the virus and in some cases more so.
Conclusion: In conclusion we can ascertain that any social restrictions on the lives of people in the UK will inevitably affect their mental health. If a sudden change is imposed upon individuals whereby their daily interactions and routines change this will affect their mental wellbeing and we all as individuals rely on our social interactions as a way in which to escape the negative effect of mental health disorders like depression, anxiety, stress and loneliness.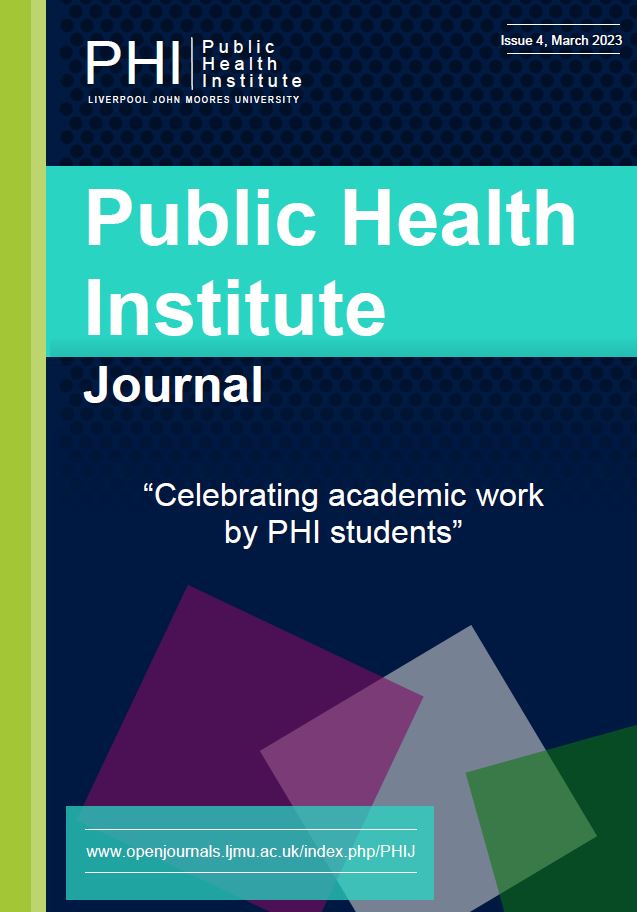 License
Copyright (c) 2023 Sajawal Nawaz
This work is licensed under a Creative Commons Attribution 4.0 International License.
Authors retain copyright and grant the journal right of first publication with the work simultaneously licensed under a Creative Commons Attribution License that allows others to share the work with an acknowledgement of the work's authorship and initial publication in this journal.