A qualitative study exploring the health and wellbeing of international students studying at LJMU
Keywords:
International Students, UK, Challenges, Acculturation, Language, Education, Financial Security, Food, Accommodation, Perceptions, Health, Wellbeing, Facilitators
Abstract
Background: Being away from home and family can antagonistically affect wellbeing. When researching about the wellbeing of international students at universities in various countries, one may frequently witness the adverse consequences of studying away from home. Uncertainty and ignorance about how international students perceive and address their health and well-being are contributing factors to the absence of adequate service. The ability to satisfy their needs and enhance the general wellbeing of this significant group may be improved, if we listen to the international student's perceptions. However, although there are numerous research studies regarding the international students, there is only scarce information available regarding how wellbeing is experienced and maintained among international students from their own perspectives. This study will add further insight to the perception of international students on their health and wellbeing before and after arriving the UK in concern with the challenges faced. It also involves the difficulties faced while travelling to the UK amidst the COVID-19 situation.
Methods: A generic qualitative approach was utilised to execute the research, employing semi-structured online interviews. Snowball and convenience sampling techniques were employed to recruit a sample of ten participants. The transcripts of interviews were analysed thematically to generate themes.
Results: This study found that international students reported moderate levels of both physical and emotional wellbeing and faced issues like loneliness, anxiety, frustration, hair loss, weight loss, dark circles, migraine and fatigue, but normalized it to be a part of life and did not seek support although they had ample of resources. Findings have corroborated existing research that international students are more likely to face acculturation, language barrier, financial instability, dietary issues, emotional crisis, academic stress, accommodation problems and lack social support. Despite the challenges faced, international students claimed that it is a wonderful experience staying in the UK and no one complained much about the country or university.
Conclusion: This study demonstrates how international students' attitudes have evolved over the years, since they are increasingly motivated to explore and improve things despite the barriers rather than complaining and worrying. Hence, university organisations should appreciate this evolution and promote interventions to improve international students' quality of life according to their requirements.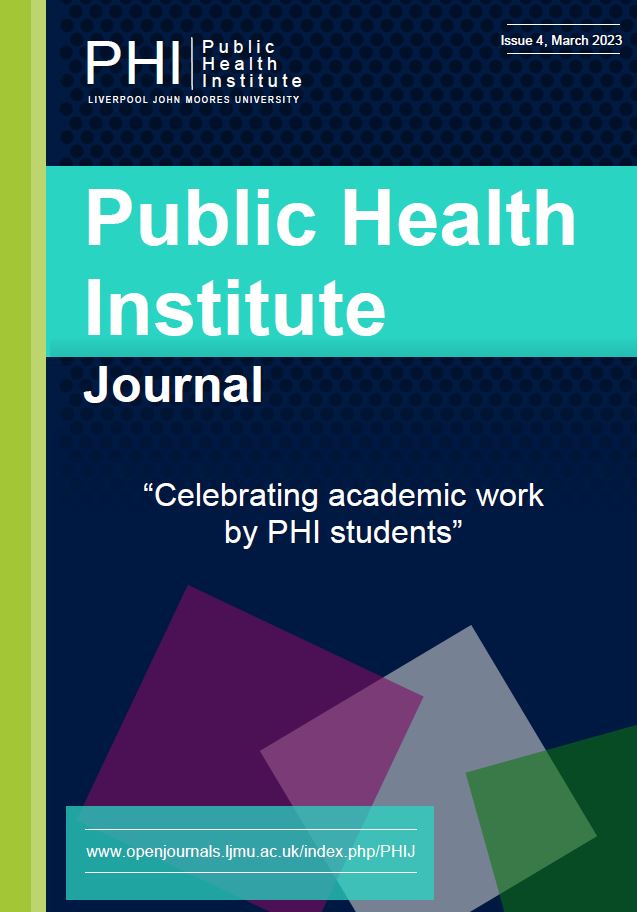 License
Copyright (c) 2023 Pooja Shree Kannan
This work is licensed under a Creative Commons Attribution 4.0 International License.
Authors retain copyright and grant the journal right of first publication with the work simultaneously licensed under a Creative Commons Attribution License that allows others to share the work with an acknowledgement of the work's authorship and initial publication in this journal.