The impact of Covid-19 on the mental health of University students at LJMU during lockdown
Keywords:
Covid-19, Depression, Anxiety, Coping Mechanism
Abstract
Background: Coronavirus (COVID-19) has a profound impact on the well-being of all groups of people in every country globally. The lockdown and social restrictions which started early in 2020 have subsequently increased and worsened individuals' mental health and well-being. Mental well-being is a global concern and crucial to quality of life according to an individuals' ability to deal with life's ups and downs. Mental issues like anxiety and depression are part of students' lives which could negatively impact their quality of life. This may lead to serious public health risks such as physical illness, increased substance usage and sleep deprivation. A key challenge for the public health workforce is to promote and improve the overall health and wellbeing of the nation. Major efforts and various public health campaigns have already been initiated targeting the risk factors due to mental health illness. This study aims to assess the levels of anxiety and depression during the first COVID-19 lockdown in a sample of students studying at Liverpool John Moores University.
Methods: This study was granted full ethical approval by Liverpool John Moore University ethical committee in May 2021. A quantitative study was conducted based on a previously validated online survey through the JISC platform. Survey participants were recruited using convenience sampling. A total of 90 undergraduate and postgraduate university students took part in the survey and the data was analysed using SPSS software. Participants were asked for demographic information such as age, gender. Levels of anxiety and depression were measured using GAD and PHQ scales and coping mechanisms were analysed using the Brief COPE Likert scale.
Results: The responses from participants show that COVID-19 had a substantially negative impact on their mental health Although no statistically significant results on the mental health of university students in the UK were found, with the exception of emotional support and participants' focusing on their work to deviate their mind from going into a depressive state, which had strong statistical differences.
Conclusion: The COVID-19 pandemic had a significant impact on educational sectors around the world. Mental health has received recognition as a sizable public health issue and expanding portion of all disease burdens worldwide is caused by mental health issues. The aim of this study was to assess the impact of the COVID-19 pandemic on the mental health of university students at LJMU during the first lockdown. This study concluded that the COVID-19 pandemic has had a negative impact on students in the UK; as a result, they were trying to adapt positive coping strategies to deal with the difficulties during pandemic including more emotional support and using other means to focus their minds. This shows that implementing motivational strategies within a university environment can have a clear impact on the students' mental health state.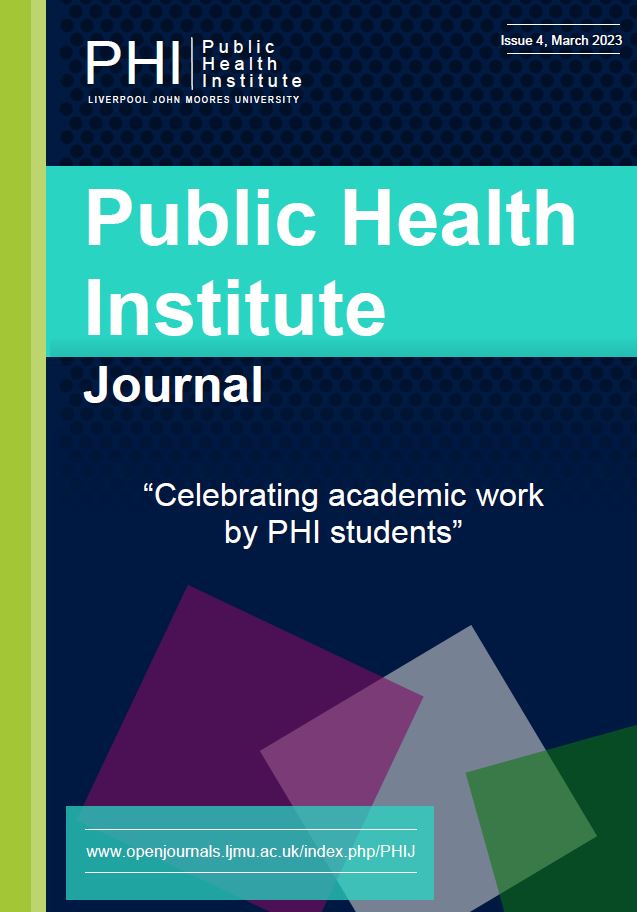 License
Copyright (c) 2023 Anuja Jacob
This work is licensed under a Creative Commons Attribution 4.0 International License.
Authors retain copyright and grant the journal right of first publication with the work simultaneously licensed under a Creative Commons Attribution License that allows others to share the work with an acknowledgement of the work's authorship and initial publication in this journal.