The views and experiences of transgender and gender non-binary communities and healthcare professionals regarding healthcare provision and the educational requirements to address health inequalities: A systematic review of qualitative studies
Keywords:
Transgender, Gender, Non-Binary, Healthcare, Barriers, Stigma, Discrimination, Education
Abstract
Background: Transgender and gender non-binary (GNB) individuals experience significant health inequalities and have a greater likelihood to be denied healthcare than their non-transgender peers. Transgender and GNB communities also experience physical, verbal and sexual violence and discrimination in healthcare, which can lead to delaying care. Reduced access to healthcare can impact screening for diseases, consequently having negative effects for transgender and GNB populations. There is evidence of high rates of negative health outcomes, such as HIV and sexually transmitted infections, substance misuse, mental health issues and suicidality. This review explored whether there is a need for further education for healthcare professionals to support transgender and GNB communities in health settings and prevent health disparities. It sought to identify barriers to healthcare experienced by transgender and GNB communities in order to inform care practice and what level of education is required to ensure healthcare professionals are adequately prepared to care for these population groups.
Methods: This study entailed a qualitative systematic review. The databases CINAHL and PsycINFO were accessed for the literature search. A bibliographical search was carried out on the articles in order to source further primary qualitative research. Thematic synthesis was carried out on the four included studies (Thomas and Harden, 2008).
Results: Three analytical themes were identified: stigma and discrimination, healthcare providers' lack of knowledge, and communication. Reported experiences of stigma and discrimination included healthcare professionals' lack of sensitivity, and environmental factors which involved documentation as well as the physical environment. Healthcare professionals acknowledged that education relating to the needs of transgender and GNB patients would be beneficial.
Conclusion: There is a need to further educate healthcare professionals to support transgender and GNB communities in healthcare settings in order to prevent health inequalities and address stigma and discrimination. This education should also be included in healthcare curriculums by educational providers.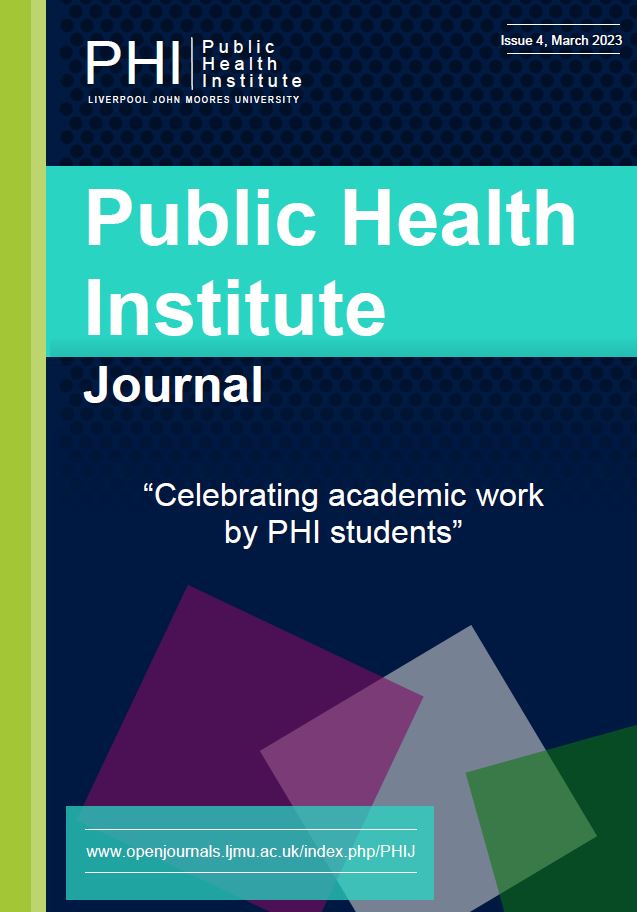 License
Copyright (c) 2023 Laura Gildea
This work is licensed under a Creative Commons Attribution 4.0 International License.
Authors retain copyright and grant the journal right of first publication with the work simultaneously licensed under a Creative Commons Attribution License that allows others to share the work with an acknowledgement of the work's authorship and initial publication in this journal.