"Free, safe, legal, local": Examining barriers to abortion services in the Republic of Ireland after the repeal of the 8th Amendment
Keywords:
Reproductive Health, Abortion, Republic of Ireland, Eighth Amendment, Health (Termination of Pregnancy) Act 2018, Moral Conservatism, Catholicism, Stigma, Conscientious Objection, Telemedicine
Abstract
Background: The Republic of Ireland's (ROI) abortion legislation can be considered one of the most repressive and restrictive abortion laws in the world. Whilst the implementation of the Health (Termination of Pregnancy) Act 2018 is a significant advancement in abortion provision, there are still key issues within the Act. As a lack of access to safe abortion care is a critical public health and human rights concern, the research aims to gain insight into the experience of those who have accessed or attempted to access an abortion in the ROI since the introduction of the Health Act 2018. As this research topic can only be investigated from January 2019, this research aims to fill the gap in literature concerning legal and non-legal barriers associated with accessing abortion care in the ROI.
Methods: An exploratory quantitative study was conducted using online, anonymised, self-administered questionnaires. Research participants were selected purposefully, whereby only individuals over the age of 18 who successfully accessed, or attempted to access abortion care services in the ROI following the implementation of the Health Act were permitted to partake in the study. The study comprised of both inferential and descriptive statistical data. Quantitative data was transferred to Microsoft Excel, where results were presented through pie charts, histograms, and tables. Quantitative data was analysed and coded thematically to ensure that relevant themes emerged that complemented the study's objectives.
Results: 32 participants completed the anonymised online questionnaire (Appendix 1), establishing multiple key findings. Significantly, 28% of participants' individual circumstances did not meet the criteria outlined within the Health Act to successfully obtain an abortion in the ROI. Specific to the legal barriers, the geographical unevenness of services was faced by 50% of respondents, the mandatory 3-day wait was a barrier for 34% of respondents and gestational limits affected 17% of respondents. Further, 21 respondents revealed that they had to travel to access care - with 12 respondents forced to travel abroad and 9 participants made to travel locally. Significantly, 10 respondents did not receive any follow-up care, and 23 respondents encountered anti-abortion campaigns when accessing abortion services. Further, 41% of respondents felt that COVID-19 exacerbated their experiences accessing abortion care.
Conclusion: Whilst the study suggests that the implementation and expansion of abortion services under the Health Act is positive, the research also identifies multiple legal and non-legal barriers specific to Ireland that restrict access to abortion care services.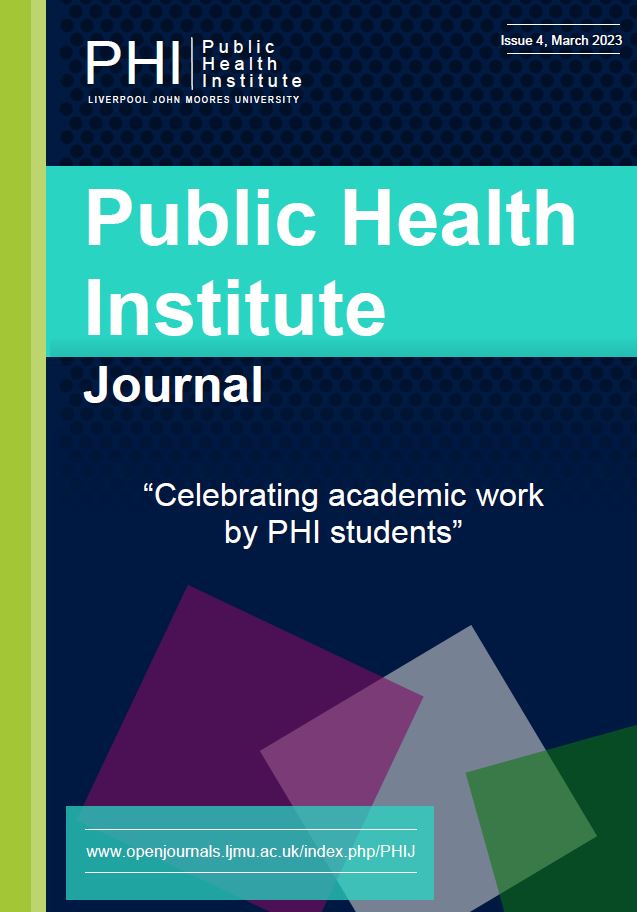 License
Copyright (c) 2023 Sarah Giff
This work is licensed under a Creative Commons Attribution 4.0 International License.
Authors retain copyright and grant the journal right of first publication with the work simultaneously licensed under a Creative Commons Attribution License that allows others to share the work with an acknowledgement of the work's authorship and initial publication in this journal.