Understanding "Moon face": The non-medical use of Corticosteroids amongst Women in the Middle East and North Africa Context
Keywords:
MENA, Women, Appearance, Moon Face, Corticosteroids
Abstract
Background: In order to adhere to specific beauty standards, women in the Middle East and North Africa (MENA) resort to various methods such as traditional mixes, dietary changes, or medications (including corticosteroids) to achieve a desired physical appearance. Their specific  reasons for using such methods may be different, but their common goal is to gain weight. A consequence of corticosteroid use is 'moon face', where  extra fat builds up on the side of the skull which causes the face to have a round, puffy, or full appearance, however this side effect can also be a desired outcome. The aim of this scoping review is to explore the use and motivations of corticosteroids for weight gain and other cosmetic reasons by women in MENA.
Methods: A scoping review was utilised to understand why women use corticosteroids for non-medical use. A search of peer reviewed literature was conducted in key databases, and in English, French and Arabic languages, limited to countries within the MENA region. Initial searches resulted in 270 studies and following removal of duplicates and screening, 8 articles were included. The data extracted was charted, categorised and thematically analysed.
Results: The review highlighted that there is an extremely limited peer review base pertaining to the use of corticosteroids among MENA women for the purpose of gaining weight. From the extant literature, several themes were identified comprising 1) Motives and drives of use for beautification and weight gain, 2) The availability and easy access to corticosteroids, 3) Side effects of unregulated corticosteroid use, and 4)  Implications for clinical practice and public health.
Conclusion: The review highlights the various motivators for MENA women use of corticosteroids as a method to gain weight and modify their physical appearance. This review also calls for stricter laws around the dispensing of medications in MENA and for more research around the concept of 'moon face'.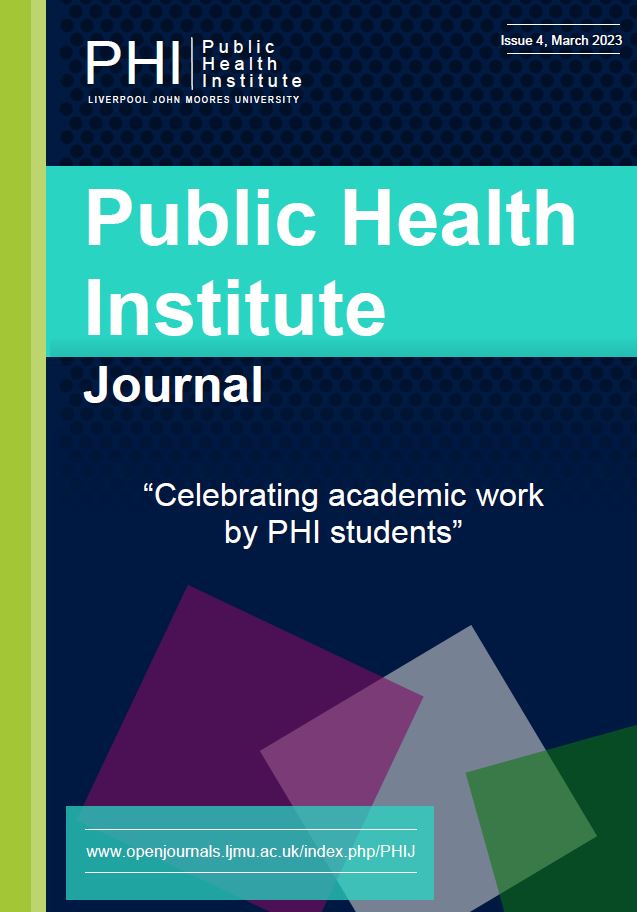 License
Copyright (c) 2023 Yassamine Ghazzali
This work is licensed under a Creative Commons Attribution 4.0 International License.
Authors retain copyright and grant the journal right of first publication with the work simultaneously licensed under a Creative Commons Attribution License that allows others to share the work with an acknowledgement of the work's authorship and initial publication in this journal.