Exploring higher education student sex work and current interventions: A scoping review
Keywords:
Students, Sex Worker, Motivator, Risks, University, Policy
Abstract
Background: Student involvement in the sex industry is growing in popularity, yet universities are lacking in policies and support to protect those involved. This review aims to systematically explore the existing literature that looks at student sex workers, the key topics that surround them and the responses of higher education institutions

Methods: A scoping review was carried out between January 2022 and August 2022 to explore what is known about student sex work and the higher education policies to support those involved in the industry. A comprehensive search of four key databases using predefined search terms was carried out to identify available literature. All relevant studies were identified using the predetermined inclusion and exclusion criteria. Data extracted from these studies included author, year and study aims. A combination of tables and thematic analysis were used to map out the data extracted from the available literature.

Results: Twenty-eight studies were identified as being potentially relevant to this review, after removal of duplicates and screening of abstracts and full texts against the inclusion and exclusion  criteria, as well as grey literature and citation searching, 22 studies were included in the review. Ten key themes were identified: types of student sex work, motivators for engaging in student sex work, student sex workers' experiences in industry, student earnings in the sex industry, risks of student sex work, risky behaviours associated with student sex work, effects of student sex work on mental health, attitudes and awareness towards the student sex industry, career development, and institutional policies on student sex work.

Conclusion: This review finds that student sex workers are primarily motivated to enter the industry for financial gain, and that students experiences in the sex industry differs from person to person. Students in the sex industry are more likely to engage in health harming behaviours as well as being predisposed to risks such as violence, sexually transmitted infections (STIs) and poor mental health. Despite this, there are a lack of university policies and support which are tailored to the needs of individual student sex workers. Several gaps in the literature have been identified as well as a number of recommendations for support.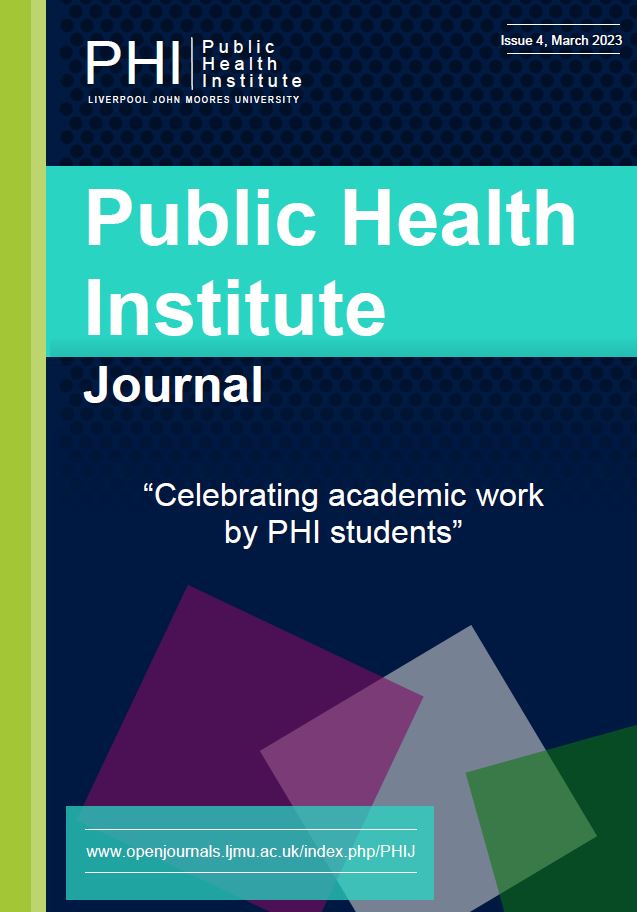 License
Copyright (c) 2023 Chloe Booth
This work is licensed under a Creative Commons Attribution 4.0 International License.
Authors retain copyright and grant the journal right of first publication with the work simultaneously licensed under a Creative Commons Attribution License that allows others to share the work with an acknowledgement of the work's authorship and initial publication in this journal.