Exploring LJMU students' perceptions of the impact of social media on body image
Keywords:
Body image, Social media, Impact, Perception, Attitude, LJMU students, Gender, Age groups, Level of study, Mental health, Physical health
Abstract
Background: Body image is a person's perceptions and attitude about one's own physical appearance. Body image can play a role in influencing our physical health and mental health. This study aimed to explore LJMU students' perceptions of whether social media use has had an impact on their body image.
Methods: An exploratory quantitative study was conducted using an online questionnaire delivered to the Faculty of Health email lists through social media. A total of 185 participants completed the online survey.
Results: The main findings of this study revealed that 43.8% of the participants had negative and very negative feelings about their body image, while the rate of positive and very positive was 20.5%. The majority of the participants (84.8%) claimed that they usually spend 1-6 hours daily on social media. Participants aged from 18-21 years reported the highest percentage (56.8%) for using social media from 4-6 hours per day. Students aged 26 years or older received the lowest (18.1%) for using 4-6 hour and the highest (62.9%) for 1-3 hours on social media. Female participants were more likely to be affected by the impacts of social media and received higher percentages for the three options of very influential (24.2%), somewhat influential (36.2%) and slightly influential (30.2%). 53% of the participants claimed that they have attempted to use a diet from social media to lose weight, compared to 47% of them chose never. Factors that were associated with participants' attitude towards body image include gender and current level of study. Factors that were associated with the impact of social media on body image include gender and whether they used a diet from social media to lose weight.
Conclusions: Overall, the study provided an overview of research on social media and body image. The study also identified some implications that should be taken into account for future research including the need for raising students' awareness of supporting positive body image and good wellbeing. Helping university students to appreciate their bodies through various ways can be critical to future public health research.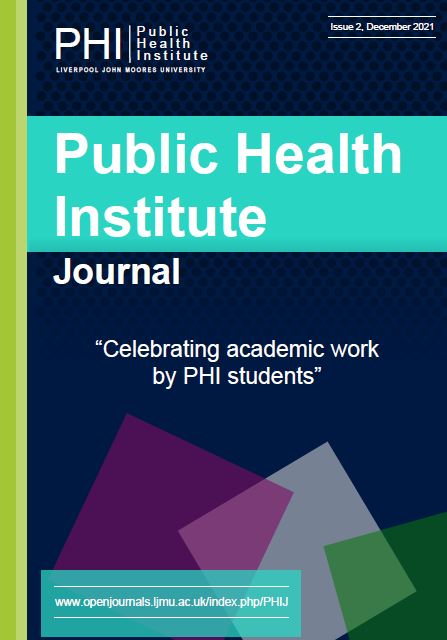 License
Authors retain copyright and grant the journal right of first publication with the work simultaneously licensed under a Creative Commons Attribution License that allows others to share the work with an acknowledgement of the work's authorship and initial publication in this journal.