What factors affect childhood obesity in deprived areas, in children aged 5-16 years old? A qualitative systematic review
Keywords:
Child, Qualitative, Obesity, Deprivation, Systematic review
Abstract
Background: Obesity in childhood is a significant issue for public health and costs the NHS an estimated £6.1 billion per year to treat the conditions associated with obesity (DOHSC, 2020). This review highlights the impact of deprivation on obesity levels. It discusses how deprivation can affect exercise and diet in families and children. It also discusses the various stakeholders required to increase success of obesity interventions, and how its impact can contribute to tackling the causes.
Methods: This research is a systematic review of qualitative studies using a narrative approach. The PEO framework was used to develop a suitable question for the review. Searches were then conducted using grey literature and the following databases: PubMed, Web of Science, CINAHL, Medline and PsychInfo. All studies were imported to Endnote for duplicate removal, title and abstract screening, and full text screening. This eliminated studies that did not fit the inclusion criteria. Those studies that passed the criteria checks (N=4) were hand coded, line by line, to identify descriptive and analytical themes and sub-themes.
Results: Five key themes were identified from the analysis. These were common understanding of health behaviour, values, services, and congruence, lead responsibility, influencing factors and reluctance in behaviour change.
Conclusions: This review aimed to collect data on obesity levels in deprived areas. The data found the need for early intervention in schools for both parents and children to assist with development of healthy social norms. It was found that supermarkets need to provide sufficient levels of nutritional food at a reasonable price and food deserts are something to be addressed. The high density of fast-food restaurants needs to be considered by Local Authorities, especially those in lower income communities. Implementations need to be targeted at ethnic minority groups as well as areas of deprivation, with a more tailored approach to interventions.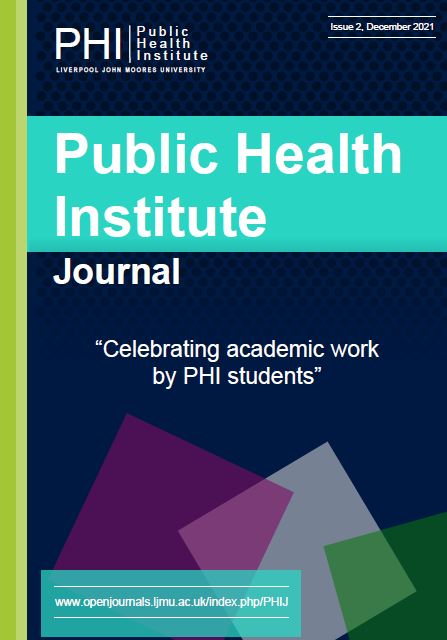 License
Authors retain copyright and grant the journal right of first publication with the work simultaneously licensed under a Creative Commons Attribution License that allows others to share the work with an acknowledgement of the work's authorship and initial publication in this journal.