A mixed methods exploration of parents' experiences of free school meals in Wirral
Keywords:
Free school meals, FSM, Food poverty, Childhood food poverty, Covid-19, School holidays, United Kingdom, Wirral, Foodbanks, School, Campaign, Marcus Rashford, Stigmatisation
Abstract
Background: The United Kingdom is thought of as one the richest countries in the world and the idea that many of its citizens face hunger every day seems contradictory. Years of austerity and welfare cuts have increasingly widened the gap between the richest and poorest members of society, allowing inequalities to manifest, of which childhood food poverty has fallen victim to. This study aims to explore the views and lived experiences of parents from schools in Wirral who currently receive Free School Meals (FSM) for their children. In particular, the research will seek to examine the demographic characteristics of participants, their perceptions of stigmatisation and challenges to accessing FSM, along with the extent to which the recent media campaign led by Marcus Rashford has affected these experiences and perceptions. This research was conducted with the hope of adding to the existing literature surrounding FSM in the UK, and in particular, adding to the currently limited literature on the effects of COVID-19, and the Marcus Rashford campaign on recipients of FSM.
Methods: Data was collected via an online JISC survey. The survey was sent to parents who met the inclusion criteria through parent emails and announcements, achieved via gatekeeper contact with both primary and secondary schools in Wirral. Questions within the survey followed logically from the research objectives, with a range of both closed and open questions, inviting both quantitative and qualitative analysis.
Results: Results found that participants' experiences with FSM were varied, with a mixture of positive and negative experiences, regarding their respective school's FSM policy and experiences of stigmatisation and embarrassment. A key problem participants highlighted as access to FSM in the school holidays, with the nature of FSM provided during COVID-19 being a common topic of debate. Knowledge around the Marcus Rashford campaign on FSM was varied, with a small majority of participants claiming to be aware of it.
Conclusions: The key takeaway messages from this study, is that more research particularly needs to be conducted on FSM and school holidays, along with the effects of the Marcus Rashford campaign.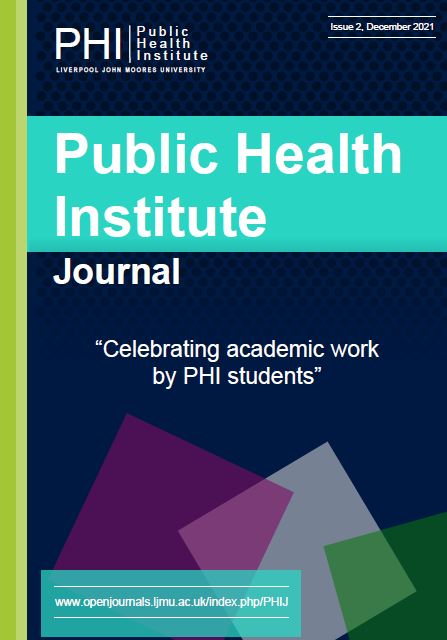 License
Authors retain copyright and grant the journal right of first publication with the work simultaneously licensed under a Creative Commons Attribution License that allows others to share the work with an acknowledgement of the work's authorship and initial publication in this journal.