Bloody tour: exploring the perceptions and attitudes of female soldiers regarding menstrual hygiene when on tour or exercise within the British Army. A qualitative study
Keywords:
Women, Female, Soldier, Army, British, Periods, Menstrual, Menstrual hygience, Sanitation, Stigma, Military, Barriers, Veteran, Reservists
Abstract
Background: The aim of the research was to explore the experiences and attitudes of British female soldiers managing their menstrual cycle and menstrual hygiene whilst on deployment (including on tour and on training exercise) in the UK or abroad. The research also explored any psychological and physiological impacts of managing their menstrual hygiene within a predominantly male environment and considered potential policy and practice recommendations to improve women's health and wellbeing.
Methods: A qualitative approach was taken using semi-structured online interviews. Thematic analysis was undertaken to classify, examine, and report themes within the data. The study recruited a cohort of British army female reservist and female army veterans (n=7) from different corps across the United Kingdom (UK). All participants held noncommission officers' ranks and the mean age was 42.3 years. The longest serving reservist had 25 years of service and the shortest three years. Among the veterans, one had served for six years and the other had completed 16 years of service.
Results: British female soldiers work and live in some austere conditions, which makes keeping clean more difficult than being based at home. Many challenges and barriers were identified by participants in the study, which showed how female soldiers had to alter their hygiene practices due to factors such as: inadequate accommodation, inadequate washing facilities, a lack of running clean water and unsuitable sanitary disposable provisions.  For some female soldiers, this led to embarrassment from having to carry waste sanitary products with them, in particular when this was seen by males.
Conclusions: The findings from this qualitative study corroborate previous research by demonstrating that there has been little advancement to improve female soldiers' experiences of menstruation on deployment and how this effects them being operationally ready.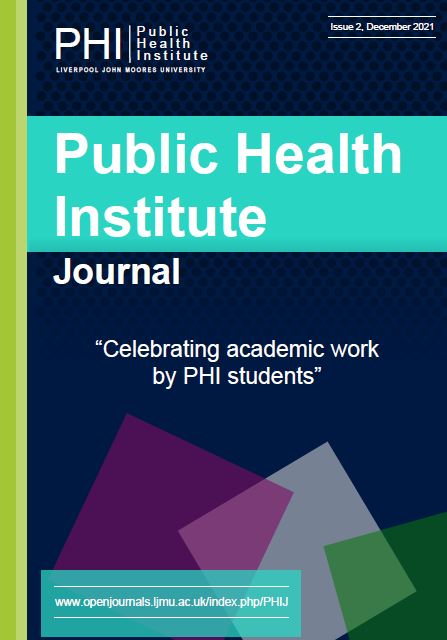 License
Authors retain copyright and grant the journal right of first publication with the work simultaneously licensed under a Creative Commons Attribution License that allows others to share the work with an acknowledgement of the work's authorship and initial publication in this journal.