Ethnicity and Adverse COVID-19 Outcomes in the UK: A Scoping Review
Keywords:
Covid-19, SARS-COV-2, Ethnicity, Adverse Outcomes, United Kingdom
Abstract
Background: In December 2019, COVID-19 was first recognized. The WHO declared the spread of COVID-19 as a global pandemic on the 11th of March 2020. There has been an increase in the published and unpublished evidence that links ethnic minority groups and adverse COVID-19 outcomes which is similar to previous pandemics. This review aims to systematically explore the existing literature that investigates the connection between adverse COVID-19 outcomes and ethnicity.
Methods: A scoping review was undertaken between January 2021 and August 2021 to investigate the influence ethnicity has on COVID-19 outcomes.  A comprehensive search of databases using predefined search terms was conducted, to identify available literature. The relevant studies were identified based on the predetermined inclusion and exclusion criteria.  Extracted data from relevant studies included first author, year and study aims. Tables and thematic analysis were performed to map out data available from existing literature.
Results: 1081 articles potentially relevant to the aim and objectives of the review were initially identified. After removing duplicates and screening the abstract and full texts for inclusion and exclusion criteria, nine studies were included in the review.  Five key themes were identified; positive PCR results, in-hospital outcomes including hospital admission, case severity and ICU admission, risk of death, mortality rate and age.
Conclusions: Data from grey literature and preprint studies have indicated that individuals who belong to ethnic minority groups have a greater risk of acquiring COVID-19 infection than the white cohort.  Additionally,  they  may  suffer  from  higher  ICU admission  rates and  mortality  rates when  compared  with  their  white  counterparts. Several gaps in the available literature were identified as well as recommendations for mitigating against health inequalities.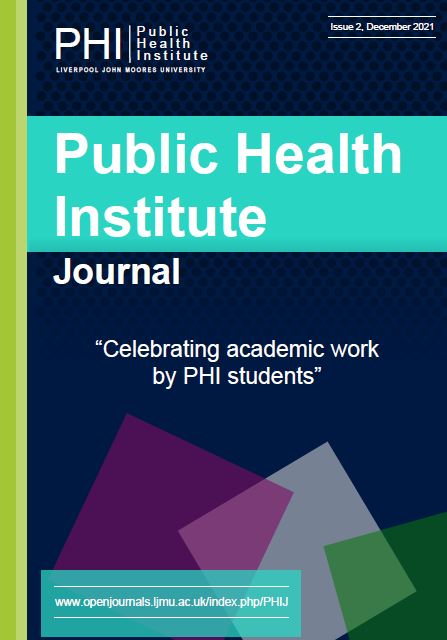 License
Authors retain copyright and grant the journal right of first publication with the work simultaneously licensed under a Creative Commons Attribution License that allows others to share the work with an acknowledgement of the work's authorship and initial publication in this journal.