Cannabis comparative study: public impact and government intervention across the United Kingdom and Canada
Keywords:
Cannabis, Canada, United Kingdom, policy, impact, medicinal, recreational
Abstract
This research paper aimed to compare, contrast, and analyse the extent to which cannabis had harmful impacts and whether current policies in Canada and the United Kingdom (UK) are successful in controlling and monitoring these impacts. Cannabis is one of the most accessible and used narcotics globally. Known for its medical and recreational properties, it is a drug of cultural and economic importance for various countries globally (WHO,2020). Throughout this study the policies examined included the UK's Misuse of Drugs Act 1971, with declassification reviews in 2004 and 2009; as well as the Canadian Cannabis Act 2018. Comparisons were made across both populations with insight into how they differ and whether one should adopt the other's approach. Focus was held on the actions of each policy regarding their regulation measures and success with protection regarding public health. All policies were examined according to a set criterion ensuring that they were evidence-based, with peer-reviewed data. Evidence-based policies need to be examined as it demonstrates not only practical implementation of policies, but also provides scientific data and knowledge needed to ensure the credibility of each policy. Examination also considered governmental policy reviews and secondary academic reviews to allow for a transparent analysis across both populations. Examples of those reviewed included, as previously mentioned, the Canadian Cannabis Study 2017 and the UK Advisory Council on Drugs Misuse 2001. With public approval rates of cannabis legislation increasing over previous years in the UK (Office of National Statistics, UK, 2022), it raises the question: are healthcare policies within the UK outdated and is there a need for re-examination of The Misuse of Drugs 1971, specifically regarding cannabis at local and regional levels? Impacts of cannabis were identified and analysed with inclusions of harms and risk across various industrial categories, including cannabis-related drug offenses, health impacts both physical and mental, and economic impact.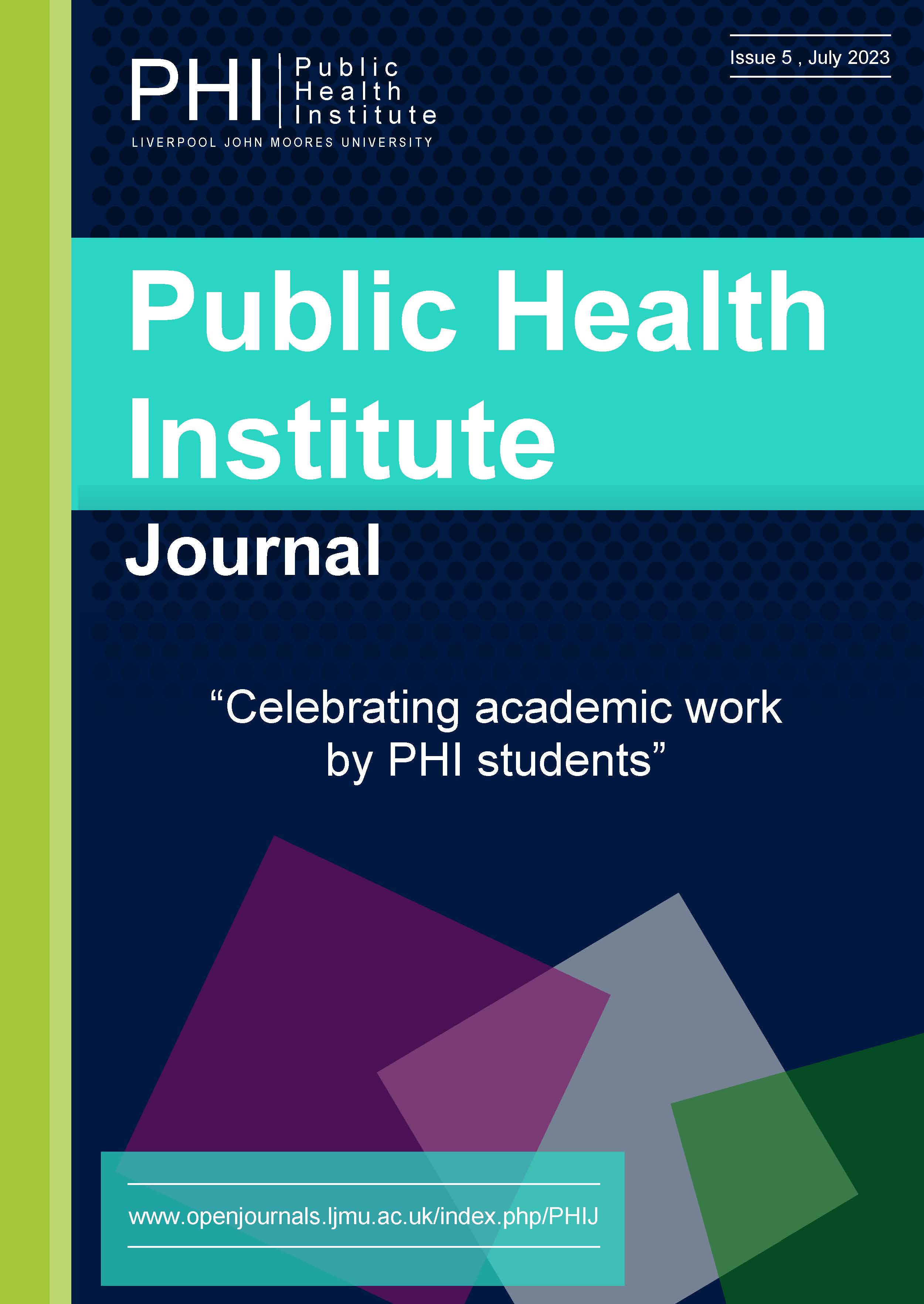 License
Copyright (c) 2023 Lucy Stockley
This work is licensed under a Creative Commons Attribution 4.0 International License.
Authors retain copyright and grant the journal right of first publication with the work simultaneously licensed under a Creative Commons Attribution License that allows others to share the work with an acknowledgement of the work's authorship and initial publication in this journal.