A survey study investigating the knowledge, attitudes and practices of students attending universities in the United Kingdom with regards to food labelling on prepacked food
Keywords:
food labelling, prepacked food, university students, knowledge, attitudes, practices, use-by, best before, allergens, nutritional information
Abstract
Many individuals fail to read, understand or comply with the information presented on food labels, such as 'best before' and 'use-by' dates, allergen information and nutritional information. Various studies have found links between failing to check and understand the items on food labels, and unhealthy dieting, allergenic reactions, foodborne illness, and excess food waste. These impacts have negative implications for public and environmental health, and often lead to economic loss. Although many previous studies have investigated the knowledge, attitudes and practises of students regarding food labelling, there was a gap in literature for up-to-date research involving United Kingdom (UK) university students and food labelling. Therefore, the aim of this research was to investigate the knowledge, attitudes and practises of university students studying in the UK, regarding food labelling on prepacked food. This study hoped to gain an insight and answer questions on students' levels of knowledge and beliefs, as well as purchasing and consumption practises when it comes to prepacked food labels. This quantitative study collected data through an online questionnaire which was posted on various social media platforms such as Instagram, Snapchat and Facebook. A convenience sampling method was used, collecting responses from 66 students, with findings including demographic information, and the knowledge, attitudes and practises that they had surrounding food labelling. Microsoft Excel was used to present the findings in graphs and tables. Results showed that 98.5% of students agreed to the importance of checking best before and use-by dates, and displayed a satisfactory level of knowledge on the meanings behind them. However, many students did not comply with the corresponding disposal practises, as 34.8% of students reported only disposing of a product with a 'use-by' date if the quality seemed poor. Almost half of students did not read the nutritional information on food labels. Older age groups of students, and those who lived at home with family, displayed the most food labelling knowledge. Students who were not responsible for purchasing food that they ate displayed less knowledge than students who had at least some food purchasing responsibility. Unfortunately, the questionnaires lacked responses from certain groups of individuals, for example, some levels of university study (Masters and PhD), older age groups and purchasing responsibility levels. Therefore, the researcher recommends that further research targeting these groups of students should be carried out to gain a better insight and to represent all UK university students. Further recommendations by the researcher to improve public and environmental health involve new clubs/campaigns introduced by the university, which encourage and explain the importance of correct food labelling practises; universities producing digital guides with food safety tips; the NHS producing posters to be displayed in university buildings, detailing the negative consequences of a poor nutritional diet; and the incorporation of education surrounding expiry dates into the school curriculum.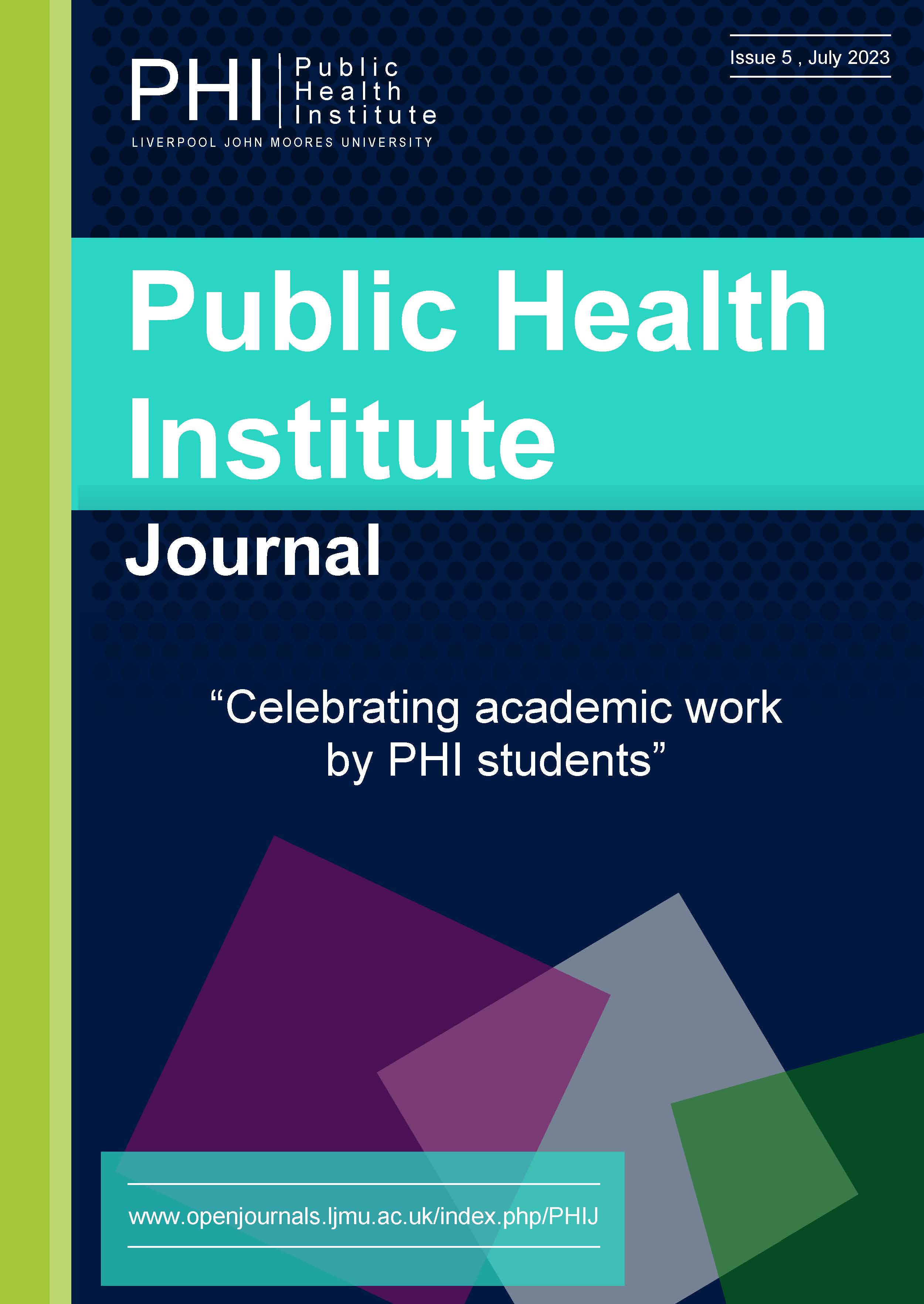 License
Copyright (c) 2023 Grace Gibbin
This work is licensed under a Creative Commons Attribution 4.0 International License.
Authors retain copyright and grant the journal right of first publication with the work simultaneously licensed under a Creative Commons Attribution License that allows others to share the work with an acknowledgement of the work's authorship and initial publication in this journal.