A survey to investigate student's knowledge and behaviour towards vaping and the associated health risks
Keywords:
E-cigarettes, students, young adults, vaping, policies, perceived risks, prevalence, knowledge, behaviour, UK government, smoking cessation
Abstract
E-cigarette vaping rates among university and college students has been increasing significantly over the past decade. In order to help develop the most effective policies and health promotion interventions, it is necessary to acknowledge current knowledge and behaviour of e-cigarette users, understand levels of vaping and perceived risks, to potentially inform policy implementation. At present, there is a lack of research studies assessing the levels, knowledge, and behaviour of university student e-cigarette users in the United Kingdom (UK). Therefore, this study aims to understand levels of vaping, knowledge, and behaviour, as well as the perceived health risks among the UK university student population. This quantitative study utilised an online questionnaire, which was disseminated on various social media platforms (Instagram, Facebook, Snapchat, Twitter). The principal researcher used a self-selecting sampling method, which gained 70 responses. Data was analysed using SPSS to test for significance, and question responses were compared with respondent demographics to determine differing vaping behaviours between gender and age groups. The results revealed that students consider vaping to be prominent among student life and culture and use e-cigarettes frequently, in a variety of social settings. A large proportion of participants have used e-cigarettes at least once or twice in their lifetime, with many users vaping on a regular basis. Additionally, the study concluded that a higher proportion of females vape more regularly, in comparison to men. The study concluded that most participants used disposable products, specifically 'Elf' and 'Elux' bars. Additionally, motivations regarding vaping behaviour revealed UK university students vape because they use it as a smoking cessation aid, for the nicotine content and because they like the taste. Less than half of the participants felt addicted to vaping, with most perceiving e-cigarettes as just as harmful as tobacco smoking.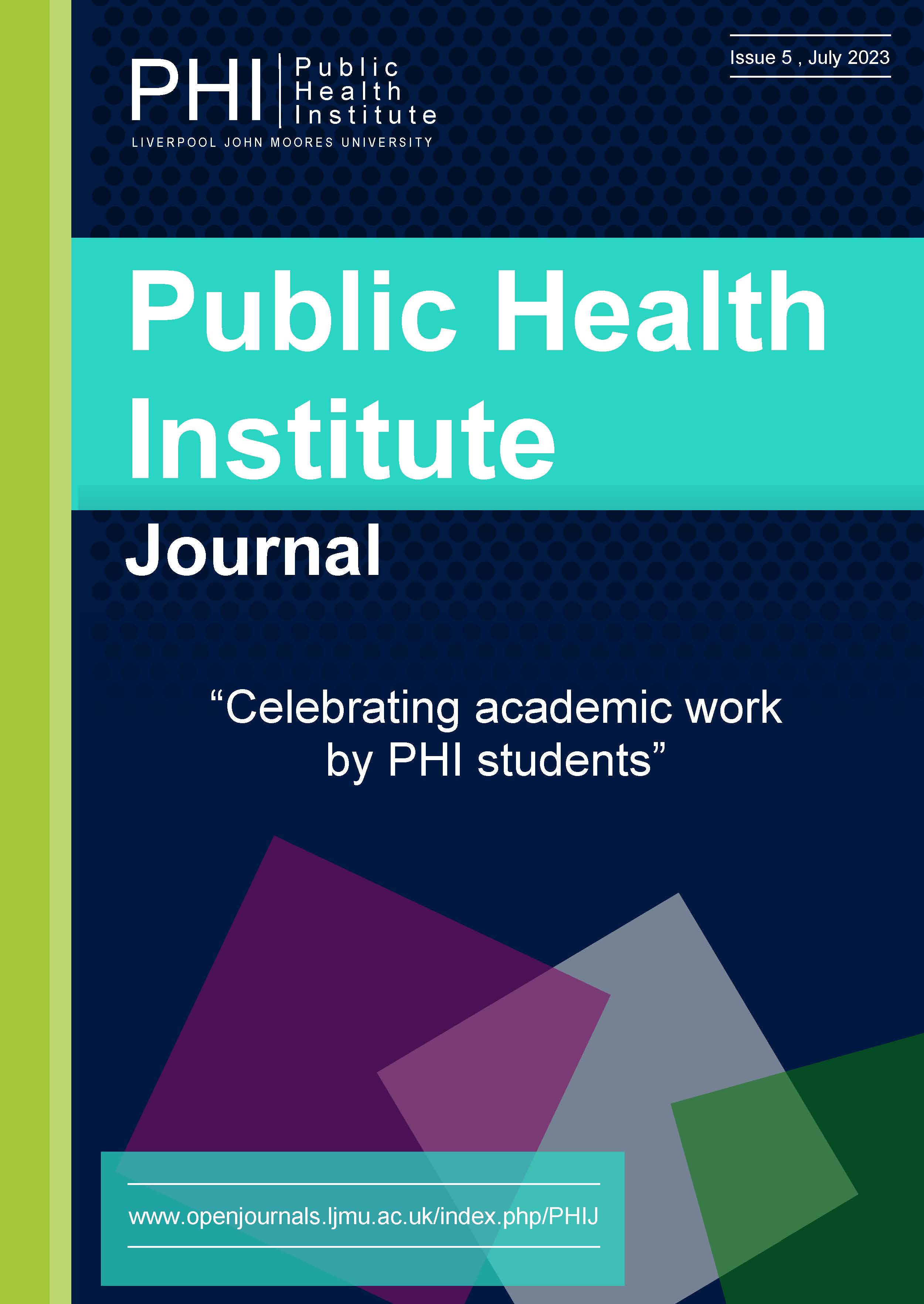 License
Copyright (c) 2023 Ann-Marie Corr
This work is licensed under a Creative Commons Attribution 4.0 International License.
Authors retain copyright and grant the journal right of first publication with the work simultaneously licensed under a Creative Commons Attribution License that allows others to share the work with an acknowledgement of the work's authorship and initial publication in this journal.